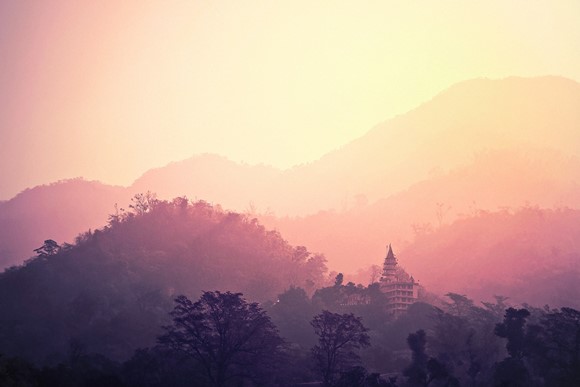 Are you into yoga, massage or meditation? Are you planning a trip to Asia or the Middle East? If so, why not consider a side-trip to Rishikesh when you are there, so you can learn more about these therapies, as well as enjoy the relaxation of experiencing them every day.
Rishikesh is known as the Yoga Capital of the World. It's a name that will be familiar to many baby boomers as it's where the Beatles held their much-publicized meditation retreat back in 1968.
The town attracts travellers from all over the world, many of whom stay for several months to reconnect with nature and the spiritual vibes that Rishikesh is known for. But it makes for a memorable side-trip as well – one that often makes travellers want to go back for a longer stay.
Getting There
Rishikesh is located in northern India in the foothills of the Himalayas. Whilst it is associated with retreats, it's not hard to reach as India's four major airlines each have 2-3 flights a day from New Delhi to nearly Dehradun airport. The flight takes less than an hour.
However, transferring from international flights to domestic flights at New Delhi airport can be a stressful experience, with long waits at the baggage claim and Customs. One way to speed up the process is to travel with carry-on luggage only. You won't need a lot of clothing in Rishikesh because it's a sub-tropical climate.
Check the carry-on baggage allowance of the domestic airline you will be travelling with, and use a bag that has the maximum capacity for that airline. Online luggage retailers like Luggage Direct publish detailed specifications for all popular models of carry-on bags on their websites.
If you are coming from another destination to which you will return after your Rishikesh trip, then leave any larger bags at your hotel to pick up on your way back. Most hotels don't charge for storing bags if a guest is coming back for another stay.
For example, if you were to do a side-trip to Rishikesh from say Dubai or Singapore, then plan to break your stay in those cities into two shorter periods – and book the same hotel.
Things To Do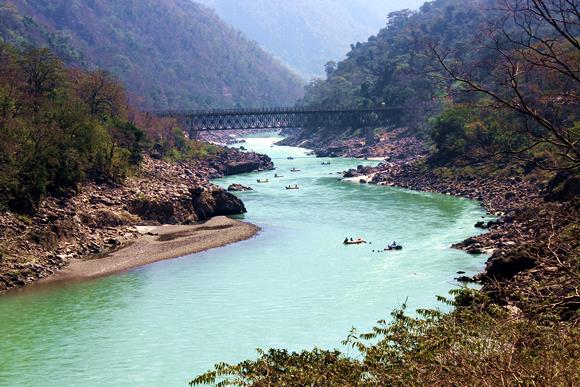 Upon arrival in Rishikesh, spend a day or two familiarizing yourself with what is available. There are more yoga, massage and meditation schools in Rishikesh than any other city of the world, so check out what they have to offer before committing to any courses.
Be aware that Rishikesh offers some of the best schools in all of these disciplines – as well as related Ashwagandha plant natural therapies, such as Ayurveda.
But be careful because there are also some scam artists operating in the city who will take advantage of less savvy international travellers.
Therefore it is advisable to do some research online prior to your arrival as to which schools have the best reputation – or look for recommendations from other travellers on the various travel forums.
If you are going to Rishikesh just to enjoy yoga, massage or meditation, then do the same to ensure that you are getting value for money.
Another popular pastime in Rishikesh is whitewater rafting on the River Ganges. There are operators offering all levels of rafting experiences, so this is one place where beginners can try their hand as well. For more experienced rafters there are tours combining camping and hiking as well.
Eating and Sleeping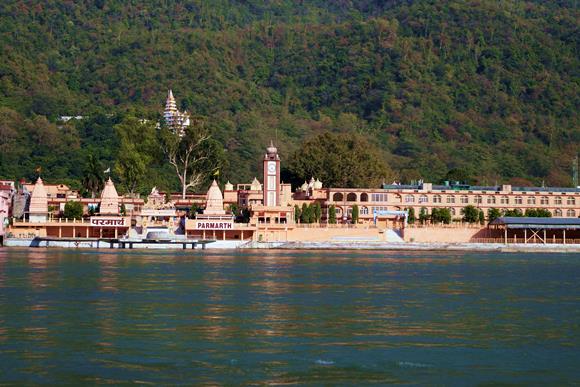 Rishikesh is a vegetarian-only and alcohol-free town, and there are many cafes and restaurants selling a wide range of healthy foods. As would be expected, most of the food is Indian, but there are also many places specializing in vegetarian cuisines from other countries.
There is a wide range of accommodation options in Rishikesh ranging from budget hotels to five-star resorts. Most are in the budget to mid-priced range. Again check out what is available online before arrival and look for recommendations from other travellers.
It's advisable to book prior to arriving – especially in the most popular months of March/April and September/October – to avoid the hassles of dealing with touts on arrival.
Rishikesh can be visited at any time of the year. However, May and June are the hottest months, and July and August are the wettest months, so most travellers avoid those. December through to February are the coolest months, and many travellers from temperate climates prefer those months as the humidity is very low.