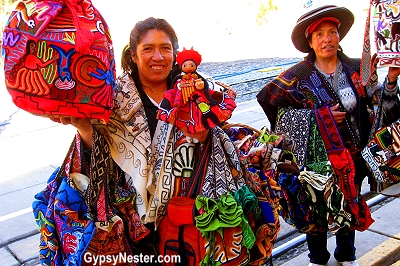 Our days of hiking four days over rough terrain are probably behind us, so attempting The Inca Trail to Machu Picchu was out.
Luckily, there is another alternative.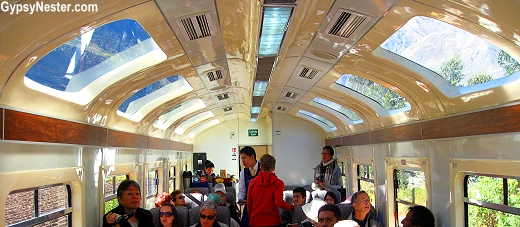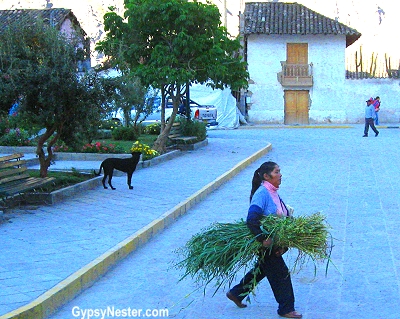 PeruRail operates several trains a day to the town of Aguas Calientes along track originally laid in 1928.
The town sits in the valley below Machu Picchu and the narrow gauge ride down the Urubamba River, through spectacular Andes mountain scenery, took us on the second highest railroad in the world, after the Qinghai–Tibet Railway.

WATCH: Throughout the journey we were delighted by excellent service, beautiful music, a cultural show and a fashion show. It's an adventure unto itself!
About 15 minutes out of Ollantaytambo, we spotted an enormous snow covered peak, only to find that it was named Veronica.
How about that? We just got here and they're already naming mountains after us. And not just any old mountain either, she sports a summit over three and a half miles high.
See more of the Sacred Valley of the Incas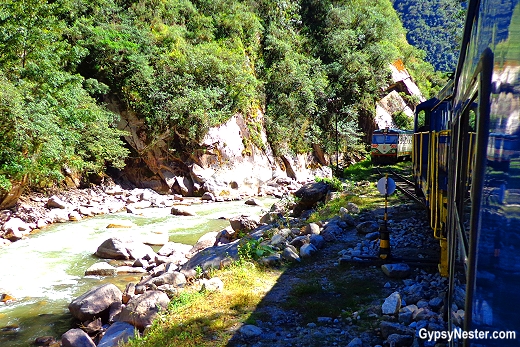 As we rode along we saw agricultural terraces on the valley slopes, many which are still in use.
Descending downstream, the environment changed as we moved from alpine meadows into tropical rainforest.
By the time we reached the end of the line every inch of land was covered by thick jungle.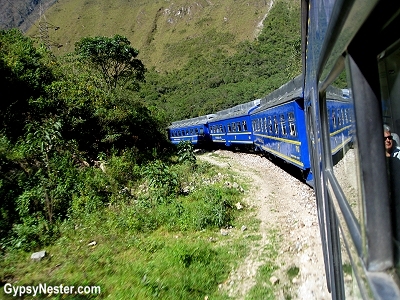 At that point, we were close enough to our goal of Machu Picchu to feel the excitement.
But getting there was still one arduous bus ride away… continue on to Machu Picchu
David & Veronica, GypsyNester.com