That night we were in luck, one of, if not the last rural Juke Joint still going happened to be open. About twenty miles outside of Clarksdale, literally sitting on the edge of a cotton field, Po' Monkey's is only open Thursday nights. (click here to see our full story on the Mississippi Blues Trail!)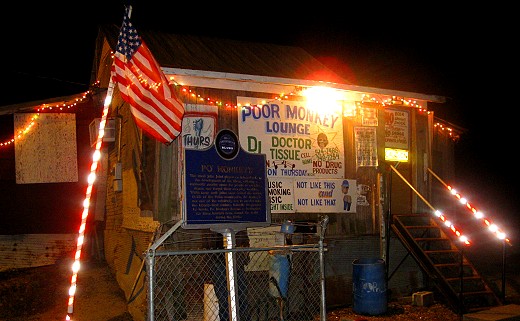 Juke joints were extremely influential in the spreading of blues music and used to be everywhere across The Delta. With the rise of recorded music, the jukebox became the entertainment of choice, and joints sprung up for nearby folks to hear the latest songs, have a few drinks, and dance the night away.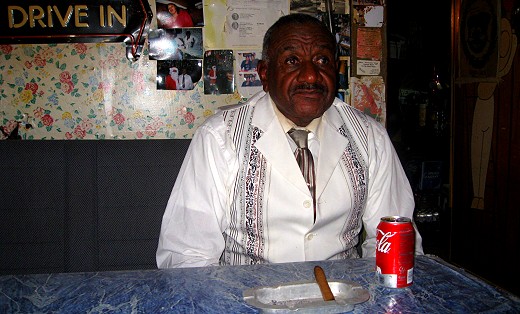 Willie Seaberry, known to one and all as Po' Monkey, met us at the door and, since we were early enough to beat the crowd, gave us the lowdown on the joint.
Back in the early sixties, when Po' Monkey was still a teenager, he turned his house, an old sharecropper's shack, into a juke joint. Not much has changed since then, other than the myriad of stuffed monkeys people have stapled to the walls and ceiling and a DJ serving up tunes instead of a box.
When we asked the inevitable question, "Why do they call you Po' Monkey?" He said they always had, since he was a kid, then grinned and added, "Look at this face!" After chatting, we shot a few games of pool, quaffed a couple cold ones and soaked up the R&B soundtracked ambiance before heading back to our own sharecropper shack.
(click here to continue along on the Mississippi Blues Trail!)
David & Veronica, GypsyNester.com
YOUR TURN: Are you a blues fan? Did you learn anything new? Is this a roadtrip you'd consider taking?