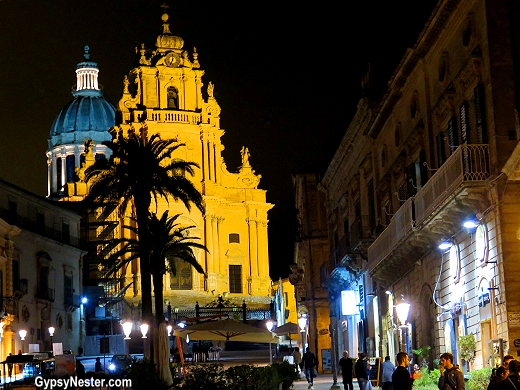 Sicily is an intriguing destination that has so much to offer to visitors. It's an excellent blend of ancient culture, cuisine, zestful traditions, and pleasant weather. Are you planning to tour Sicily and not sure where to begin? Look no further; Ragusa has got you sorted. This is one of Sicily's charming towns that will leave you yearning for more.
How did Ragusa come about?
The existence of Ragusa was marked in 1693; during that year, a terrible earthquake ravaged Ragusa and its neighbors such as Noto, Catania, Modica, and Scicli, which hit most parts of eastern Sicily. This catastrophe killed thousands of people and people, and there were conflicting ideas on rebuilding the city.
Nevertheless, the wealthier and more aristocratic citizens built a new town, Ragusa, on the hill, where most people moved to. Similarly, the aristocracy reconstructed the old Ragusa Ibla since they didn't want to leave their mansions. They later preserved most of the buildings, some of which we appreciate today. The new buildings exhibited a Baroque influence and act as a major tourist attraction to date.
Why tour Ragusa?
Ragusa boasts multiple tourist attractions and is an enchanting destination. Whether you love cathedrals or are a beach lover, the city has it all, and there are various reasons to tour. These include;
1. Cuisine& Accommodation
If you're a food lover, Ragusa is famous for its finger-licking staples. The list of restaurants in the city is endless. Top on the list are: Risiu, Cantunera Ibla, Monsu, Camuri and more. If you love street food, don't fret! You can still get this and more. The city of Ragusa promotes street food in September and other local products in the city, and you'll get many street vendors during this time.
The city also offer many outdoor seating and accommodation. If you fancy a more serene place, there are many villas in Ragusa, where you can enjoy more fun moments and amenities with loved ones.
2. Scenic sites
Sicily is famous for its striking castles, and Ragusa isn't an exception. One of the enchanting sites is the Donnafugata castle, located in Southeast Sicily. It features three floors in different styles and unique paintings. The place boasts a collection of period costumes, beautiful paintings and is a large location for films like Matteo Garrone's Tale of Tales and the famous Tv series Inspector Montalbano.
That's not all, though if you're a beach lover, there's something for you. Marina di Ragusa will make an excellent spot for the summer holidays. The pleasant climate, clear blue beaches, and fine golden sand draw visitors from all over the globe. The sea bed is shallow and ideal for free baths for people of all ages.
3. Festivals & Events
Ragusa Ibla is an ideal setting for international gatherings or street artists. A perfect example is The Feast of St. George, a religious event at the end of May. The A Tutto Volume festival is also worth mentioning. It takes place in June and attracts thousands of art and food lovers.
The bottom line
Ragusa has much to offer to both visitors and locals alike. If you're planning a trip to Sicily, have Ragusa top your list, book a villa for you and your loved ones. It's one of the best ways to explore the city as you enjoy the different amenities. What's more, it's a great way to keep off strangers, which favors social distancing.