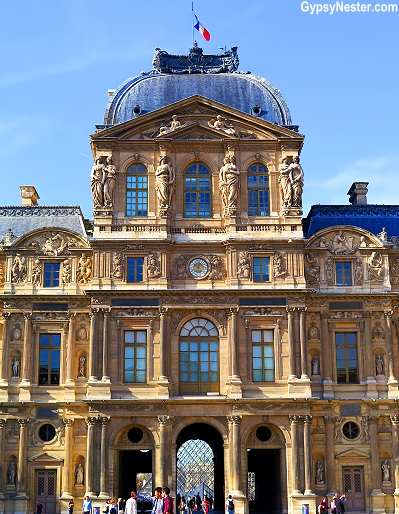 Looking to escape the hustle and bustle of the big city, Louis XIV decided to move from Paris to the Palace of Versailles in 1682.
The Louvre did not immediately become a museum though; it was just over one-hundred years later, when the revolution replaced the royals, that the building was opened to show the collection.
Check out all of our adventures in France!
Arriving just after midday, we knew it would be impossible to see the entire Louvre in one afternoon, so our plan was to hit the highlights, GypsyNester style.
We were immediately surprised to discover that a spot right near the entrance marked "New Acquisition" had been made ready for Veronica's napkin masterpiece cover art sketch of Going Gypsy.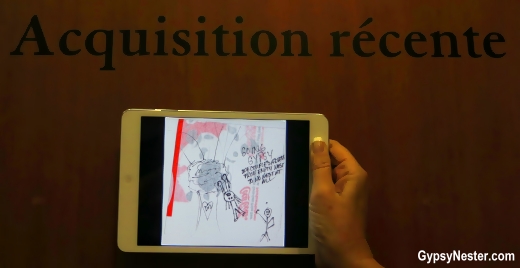 Unfortunately, we only had an ebook on our iPad (new media?) copy with us. The original is being held for safe keeping at Skyhorse Publishing, just in case it becomes really valuable — or pigs start flying — whichever comes first.
From that coveted position we made our way to the sculptures of ancient Greece, many of which we found to be downright bizarre. A few of our favorites included…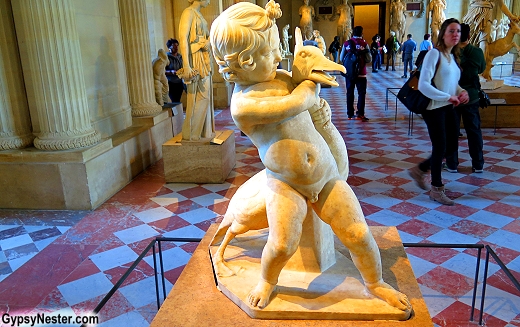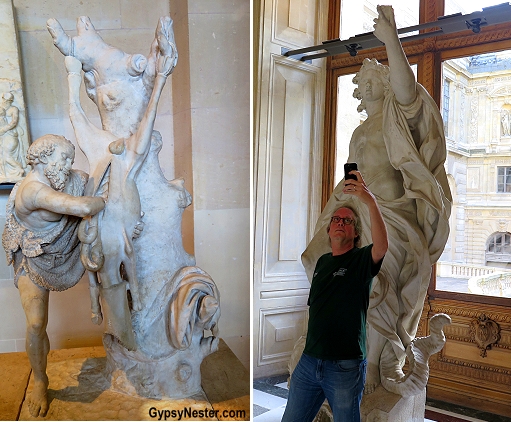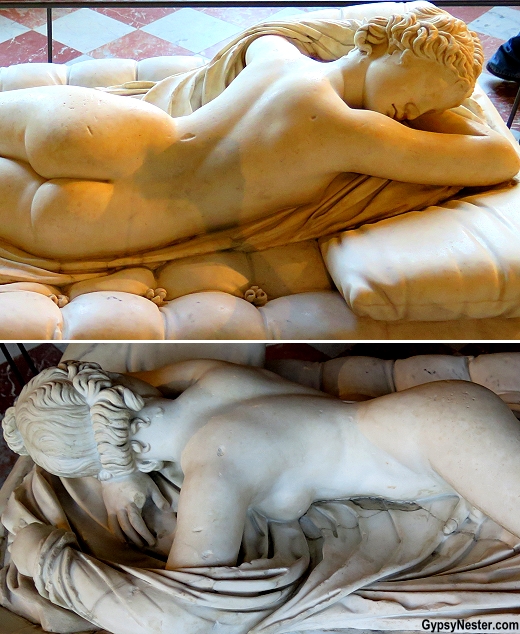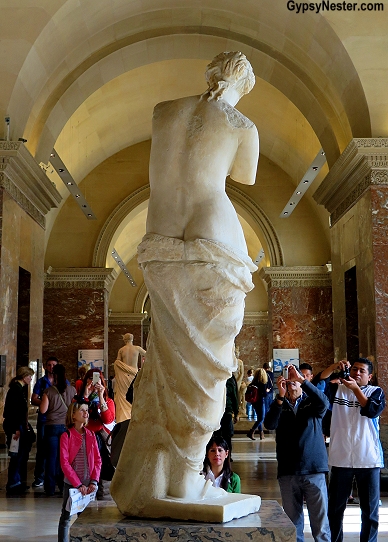 Astonishingly, those were not the actual names. They are all remarkable, masterfully sculpted works of art, and heretofore we shall endeavor to display a modicum of proper decorum.
As if timed perfectly, the sight of Venus de Milo snapped us back to a state of appropriate awe.
Named for the Greek Isle Milos, where it was discovered in 1820, she is Aphrodite, goddess of love.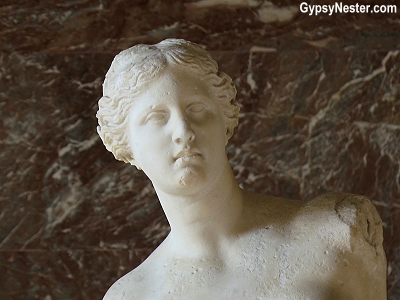 Sculpted over one-hundred years before the time of Christ, she is considered a classic example of ancient Greek sculpture and, despite her loss of limbs, looks mighty good for her age.
Leaving the marble masterpieces behind, we headed to the gallery of Italian artists on a quest to see Leonardo da Vinci's most famous work, Mona Lisa.
To our surprise, a great many of the people gathered in front of the portrait had their backs to her.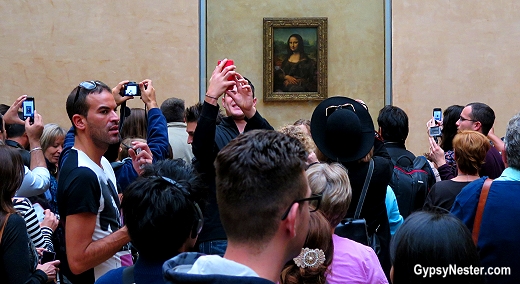 Perhaps her appearance in the background of countless tourist selfies is what's keeping her smiling these days.
Climbing out from underneath the famous glass pyramid, we returned to the courtyard of the Louvre and found a perfect view straight down the Avenue des Champs-Elysées, or Elysian Fields, to the Arc de Triomphe.
More strong contenders for the most odd art in the Louvre: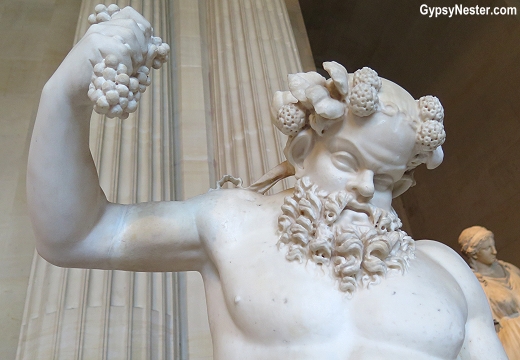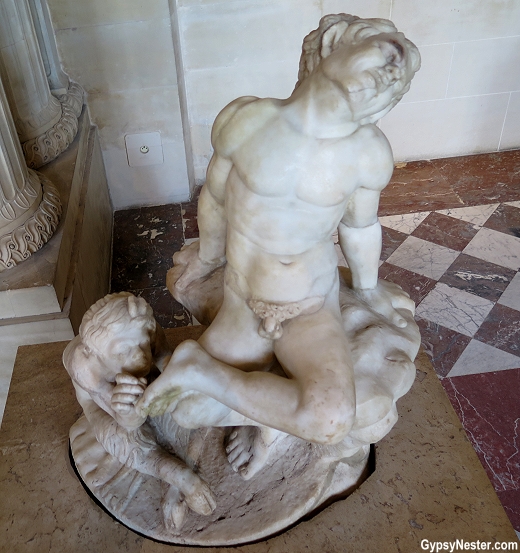 David & Veronica, GypsyNester.com
Thanks to Paris je t'aime and Hotel Vic Eiffel for this adventure that made us exclaim Ooh la la! As always, all opinions are our own.
DELVE DEEPER:
See where we stayed in Paris
Head deep inside the Catacombes de Paris
Take a peek inside the Arc de Triomphe
Check out more about Notre Dame Cathedral
See more of our antics at the Eiffel Tower
Follow us to Versailles – there's so much over-the-top royal stuff to share!
Want more Paris? Click here!
Check out all of our adventures in France!
YOUR TURN: Have you chosen a favorite? What's your favorite piece of weird art that you have seen?