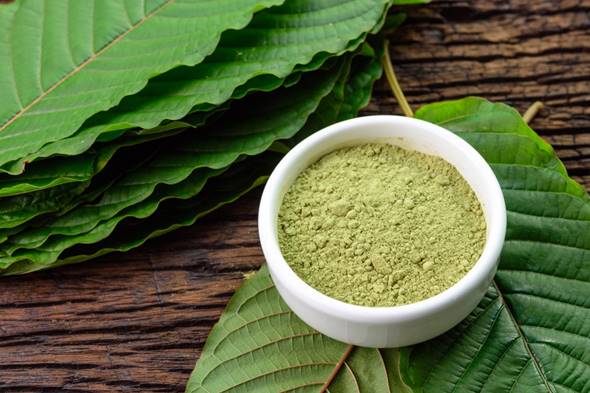 So, you're interested in alternative medicine? It turns out, you're not alone. Thirty-six percent of adults in the US use some form of alternative medicine.
Some forms of alternative medicine include aromatherapy, Reiki, or herbal medicine. Depending on what you're looking to gain, alternative medicine may be an effective solution for you. As one of the most popular forms of alternative medicine, kratom has been said to offer therapeutic benefits.
If you're looking to try kratom for anxiety or depression, but don't know where to start, we've got your back.
Anxiety and depression kill your creativity. You need to get rid of depression to live a healthy and happy life. If you are constantly facing anxiety, consult a psychologist in your area.
If you're suffering from either anxiety or depression, kratom may help treat your symptoms. While stress affects 40 million adults in the US, over 16 million people also experienced some form of depression over a year.
We're here to tell you exactly what kratom is, its effects on the body and mind, and how it may be able to help you.
Ready to tackle your anxiety or depression naturally? Keep on reading.
What Is Kratom?
Before you learn about all the benefits that kratom can offer, it's essential to know its background.
Also known as Mitragyna speciosa, kratom is a tropical plant native to South Asia. Commonly found in Thailand, Myanmar, Indonesia, and Malaysia, kratom is a member of the coffee family. This evergreen tree is used as a form of alternative medicine and is often thought of as a natural opioid.
Traditional use of kratom was first reported in Southeast Asia in 1836, but likely dates back much further. Kratom was first used as an opioid substitute and as a stimulant to help workers be more effective. In the last decade alone, studies find that the US has seen massive growth in kratom usage.
Kratom comes in a wide variety of forms, some of which include powder, dried leaves, tea, juice, capsules, and even gum. If you buy the Green Hulu Kapuas variety of kratom you have the choice of powder or capsule form. At a kratom cafe, you can find bartenders serving kratom teas or snacks.
While kratom is becoming more popular on the Internet and in cafes across the US, kratom is still illegal in many European and Asian countries. Even some US states like Arkansas, Alabama, Rhode Island, Wisconsin, Vermont, and the District of Columbia still ban kratom usage. Some cities in states like Florida, California, Illinois, Colorado, and Mississippi also ban the usage of kratom.
While kratom has not yet been approved for medical use, many people find that kratom can have many health benefits. Some of these benefits include relieving pain, an increase in focus, fewer symptoms of depression, and decreased anxiety.
Kratom for Anxiety
A study conducted between 1960 and 2017 found that some respondents experienced less anxiety when using kratom. Kratom, in its many forms, has become one of the top alternative medicines for anxiety and stress relief.
When we become anxious in a high-stress situation, our emotions may become imbalanced, and brain functions may decrease. Kratom has been said to help balance these unsteady emotions and stabilize stress. Mitragynine, the active ingredient in kratom, works to bind opioid receptors to the brain.
It also has medicinal alkaloids, which may help calm the body. Medicinal alkaloids contain nitrogen and are part of a group of natural chemicals made by plants. These alkaloids are said to often have pharmaceutical effects.
If anxious thoughts keep you up at night, kratom may also help normalize sleep patterns. Kratom may be able to help you fall asleep and stay asleep by calming your anxious thoughts.
One of the most popular kratom strains to treat anxiety is Malay kratom. Malay kratom has been said to decrease anxious thoughts with its therapeutic scent and relaxing properties. Some users have even reported feelings of euphoria after taking it.
Another popular kratom strain to treat anxiety is Red Maeng Da. With high levels of alkaloids, this strain is said to relieve pain induced by anxiety. Users of this strain often report that Red Maeng Da also has a strong sedative effect.
Kratom for Depression 
While kratom is well-known for its treatment of some users' anxiety, it also has been said to help lessen symptoms of depression.
Kratom studies have found that the plant can have mood-boosting effects. It has also been said to create a feeling of pleasure. If your depression causes you to feel unmotivated, lazy, sluggish, and unproductive, kratom may help.
If struggling with depression, many recommend ingesting kratom in a low dose. Depending on the form of kratom you're ingesting, proper dosage sizes should vary.
On average, a low dose of kratom consists of one to five grams. A high dose of kratom typically consists of five to 15 grams but can cause feelings of dizziness or headaches.
While moderate doses may produce sedative effects, lower doses can act as a stimulant. With a low dose of kratom, you may experience more energy and happiness.
One of the most well-known kratom strains for treating depression is Bali or Red Vein. Known as the most opioid-like strain, Bali kratom has been reported to promote feelings of happiness and well-being. It may also help with pain relief.
Another common strain for treating symptoms of depression is Indo. Originating in Indonesia, Indo is thought to have energizing effects. These energizing effects can help boost moods and promote positive thoughts.
Before using kratom for anxiety or depression, be sure to consult with a doctor on what is safest and healthiest for you. There is still much research to be done on the effects of kratom. Click here for helpful answers to the common question, "is kratom addictive?"
Treat Your Anxiety and Depression Naturally
Mental disorders related to depression and anxiety are the most common mental illnesses in the US. If you're not interested in taking pharmaceutical opioids, all hope is not lost. Kratom is just one of many natural ways to treat your anxiety and depression.
Before ingesting any form of kratom for anxiety or depression, remember that it has not yet been approved for medical use. Consult with your doctor on whether kratom may be right for you.
If you enjoyed this article, browse our website for more helpful lifestyle information.