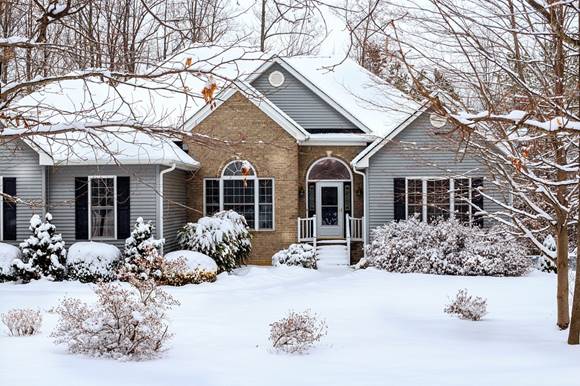 Wooden windows are great and many people stick with them and refuse to go for uPVC despite the obvious advantages.  The main trouble with wood, however, is that there can be wear and tear which uPVC just doesn't seem to notice.  The two biggest issues are sun and rain.  The sun dries out and splits the woods particularly on south-facing elevations and rain penetrates these cracks and begins to cause rot, freezing in the winter months and causing further splitting as part of the freeze-thaw process.
How do you know if your frames or sills are rotten?
The first obvious sign is peeling or flaking paint which will expose the bare wood underneath.  The annual seasonal cycle will cause these cracks to widen and once water gains entry, then the rot will set in.  Press the wood of the sills with your finger or a knife, even if it looks okay, if it is soft and spongy then the sills have already begun to rot.
The windows from Windows Bristol are the eyes and soul of a house and if they are tired and tatty, needing repair, then it will really affect the aesthetics of your property not to mention its value.
Some rot is repairable
You can effect repairs to small areas of rotten sills if you catch it early enough.  Clean out the softwood making sure that there are no fragments left and the space is quite dry inside.  Treat the area with a wood preservative and then splice in a piece of wood to fill the gap.  An alternative is to use epoxy filler which is more malleable for awkward holes.  It's like old-fashioned window putty which hardens when dry to the strength and consistency of wood.  As with all DIY tasks, preparation is vital to get an effective repair and a really good looking finish.  Sand down, prime and re-paint.
Sill replacement
Some window sills may be just too far gone to make repair a viable option so there is a mechanism by which you can replace the sill whilst leaving the frame intact.
The lower part of the casement is removed and then the old sill is sawn off,  that is if it doesn't drop off the wall first.  Treat any exposed rot whilst the frame is visible; you may find that the lower portions have also suffered water damage just like the sill. Fitting a new sill is done using a mixture of strong adhesive and screws the tops of which are all hidden away when the sill is repainted.
uPVC windows
uPVC will never rot or degrade and can save you from what should be the annual chore of rubbing down and repainting wooden windows.  uPVC windows have come on a long way from the rather crude styling and finish of previous years.  They are draught free and can maintain a constant temperature inside your home whatever the season.  Insulating your home property is good for the planet and for those with a plastic conscience, there are now units available which are made from 100% recycled uPVC.
We are happy to present this collaborative post to offer valuable information to our readers.