A party bus offers you the best of both worlds when it comes to partying in Chicago. You can save time and money with the coolest way to get around in Chicago.
The best way to use a party bus is if you have a large group of people. If you are just traveling with a few people, it's probably not the best option, but for groups of 10 or more, it's really a great way to get around.
You know what they say, it's about the journey, not the destination. The party bus is a great way to experience the journey and have fun throughout.
Here are a few ways we've found to best enjoy the party tours:
BYOB
Save money by bringing your own drinks on the bus. You can pregame in style and safely, while the driver gives you a tour of the Chicago area, or get you to and from your destination. If you'd like, you can even skip going to a bar entirely, and save money on parking as well as the costs of drinks. .
Entertainment
Our party buses have everything you need to have a good time. The big screen tvs available on the will play your favorite movie or tv show. Bring your mp3 player and stream your favorite music. You can even tune into the radio and listen to a live broadcast. There are areas where you can stand up and dance. Or, if you prefer, you can sit back and watch a movie, or just have a chat.
Group Travel
Ever want to take a journey with a whole bunch of your friends? A party bus is the perfect way to do it, as it can seat upwards of 40 people. Travel in Chicago can be expensive, from gas prices to finding parking as well as the time cost from getting stuck in traffic. A party bus takes all of the hassle and stress out of going where you need to go.It's a unique opportunity to travel in a group and to have fun while doing it. The party bus itself can be better than a crowded, expensive nightclub.
Entertaining a Group of Visitors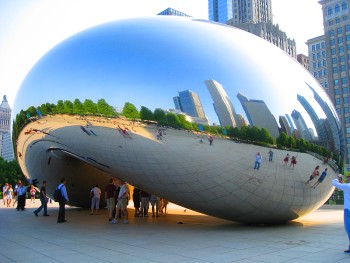 Are you in Chicago, and you want to make a great impression on a group of people (either for business or pleasure)? Whether you're going to a wedding, concert, prom, or some other big event, renting a party bus is the best way to get everyone in the mood for a good time. While limos used to be the standard for luxury travel, and they still have their place, party buses open up a whole new world in partying while you're traveling. Get to know your group members better and relax and unwind.
Some party buses can even allow pets, so you can bring the whole gang and have a great time.
Getting You Places
Our drivers know the Chicago area well, and will be your best friend when it comes to partying affordably in Chicago. You won't have to stress about getting lost or where you're going, because our drivers are local and know the area well. They'll get you to your destination safely and on time. Be sure to talk to your driver about your plans beforehand, so you can help create a fun and memorable experience with everyone on the same page.
Booking a party bus in Chicago is the best choice for making your party stress free, organized, affordable and fun for everything. Travel in style on one of our party bus choices. You'll be blown away by all of the amenities and options that our luxury party buses have for you and your group. Be sure to call us today to get started.
Our Vendors
We used Chicago Party Bus Pros for our rentals, they were great to work with and very accomodating to our needs. They even have a handly list of party bus destinations in Chicago that can help you plan your trip.
We are happy to present this collaborative post to offer valuable information to our readers.