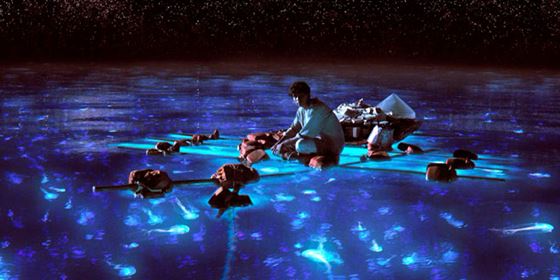 If you are lucky enough to have gained the opportunity to explore the precious five bioluminescent bays of the world, it should ideally be planned well for maximum fun and pleasure. When planned right, the experience can be nothing short of dazzling! However, when done wrong, it can be easily become one of the biggest opportunities lost in your lifetime.
As VIP Limo Puerto Rico, a company providing some of the best transportation options for Bioluminescent Bay tours in Puerto Rico, explains, there are some tricks travellers need to know to make their bio bay tour a spectacular one, such as taking a Biobay kayak tour. We look at some of these tips here.
Tips for Successful Bioluminescent Bay Tours in Puerto Rico
Know the facts with a bit of research: Bioluminescent microorganisms, which are essentially responsible for the glow and glitter, are dinoflagellates, which are single celled bacteria that emit a brief glow once every 24 hours. There are millions of such bacteria in the bay and they glow when there is a disturbance in the water. Therefore, the best way to capture a photograph is to take a long exposure shot with a camera placed on a tripod stand. It is important to know that most of the images that you see online are doctored and the actual experience is going to be different.
Keep the moon cycle in mind: Moonlight is one of the major factors that will either enhance or compromise your Bio Bay experience. The ideal setting would be either a full or a crescent moon in a sparkling clear sky. Although a partly cloudy sky can make the atmosphere dreamier, the bioluminescence cannot be enjoyed to the fullest unless the skies are crystal clear. Among the five bio bays of the world, the Mosquito Bay at Puerto Rico is the brightest and this is the one you must head to for the best experience.
Don't put on hiking boots or sporty gear: Unlike most other tours of Puerto Rico, this one does not require you to dress for a hike. Although the bay is surrounded by a thick mangrove patch, you will not be required to trek through this patch. Most tour transport providers also arrange for off-roading trucks that will drop you right at the edge of the water. Since it is a kayak tour at Bio bay, you should ideally wear garments and footwear apt for the water. Any other shoes are likely to get damaged.
Beware of bug bites: Bug bites are common in these waters. However, you will not be allowed to apply pesticide sprays or even chemical-based lotions and perfumes. Bio bays are disappearing fast and these measures have successfully revived Mosquito Bay. What you are allowed to use is a non-DEET bug spray, which can be apply on all exposed body parts for protecting against bugs. Choose long sleeves for shirts and full-length bottom wear.
And most importantly, do not forget to look down. When you look beneath the shadow of your kayak in the water, you can spot fish that appear to be almost radioactive. In some places, you can actually witness schools of fish passing by, glowing brightly as they swim!
For even more fun check out darmowe spiny za rejestrację bez depozytu.
We are happy to present this collaborative post to offer valuable information to our readers.