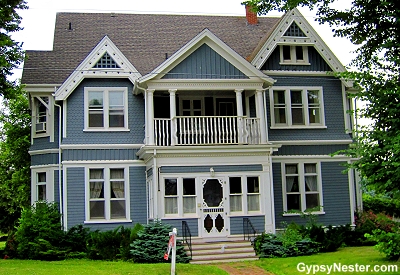 If you are trying to make up your mind between artificial grass and natural grass, here are some things to consider before deciding:
1. Time
Surely, we are all dreaming of a perfect natural lawn in our garden, but we have to ask ourselves- do I have the time for it? You will if you get local tree experts vallejo for your garden projects.
In order to grow and maintain the lawn of your dreams, you need to spend time and money on maintaining it. Natural grass needs mowing, weeding, watering, fertilization, love and attention. With traditional gardening and lawn maintenance comes a lot of methods and tools to learn. If you are a beginner and want to try taking care of real grass on your lawn, you better head over to Best of Tools to learn the basics and know the tools you'll need.  Artificial grass is a lot easier to take care of, although it still needs some maintenance: it might get dirty or grow algae sometimes, however it can be easily cleaned. If you live a hectic life, artificial grass might be the one for you.
2. Conditions
When you're choosing the right grass for you, it is important to think about a few factors that will influence the aspect and life of your grass:
-Light. Natural grass needs light in order to grow. If there are shadow areas in your garden, the grass might not grow or not develop properly, looking malnourished. There are some important points to consider to achieve a luscious green grass on your garden or lawn through the use of high-quality grass seeds. You can cover the bare spots by laying seeds of grass for your garden.
-Use. Natural grass cannot handle high traffic, therefore if you plan on having barbecues in your garden, you should think twice. Children and pets could also damage your lawn, that's why more and more families choose artificial grass. Also, with artificial grass you can say goodbye to muddy shoes and paws.
3. Aspect
There is no doubt that, under the optimal conditions, the natural grass lawn will look better than the artificial one. However, if you know that you do not have the time and the means to maintain your lawn, artificial grass would be a good choice. The aspect of artificial grass has been massively improved since it hit the market, and today it looks almost like natural grass. You can now choose from different styles, colours and textures for your artificial grass.
4. Cost
Money-wise, the natural grass would be the first choice. The price for 1m2 of artificial grass is higher than the natural grass. When taken into consideration all the steps of installing both types of lawns, the natural grass turns out to be considerably cheaper. However, as mentioned before, natural grass is high-maintenance, while the artificial grass needs little to no maintenance. As a result, natural grass is cheaper to install, but it is more expensive to maintain than artificial grass. It is also important to consider the fact that artificial grass is not a one-time investment, as it might need to be replaced after several years. The artificial grass could resist from 8 years up to 20 years, depending on how well-maintained it is.
5. Environment
If you care about the environment, natural grass should be your choice. Natural grass lawn helps the environment through the production of oxygen, the reduction of carbon dioxide and its cooling properties during hot weather, improves air quality and encourages the beneficial microorganisms in soil. Unfortunately, artificial grass does not benefit of any of these properties. It has also been studied that artificial grass affects the local wild-life, as well as the atmosphere. Moreover, not many companies offer artificial grass made of recycled plastic. Also, if you would like to enjoy a hot summer afternoon on your artificial grass, you might have to cool it down with a hose, as it gets quite hot (it does NOT get hot enough to cause burns, but it can cause discomfort).
Conclusion
Choosing between natural grass and artificial grass comes down to what is right for you and your household and which will be the main use of the lawn. Whatever your choice is, Ace Garden Maintenance is here to help! If you already decided on your choice, give us a call for a quote or more information!
About us…
At Ace Maintenance we believe in working in detail, clean and most importantly safe.
We are based in Chiswick, West London and offer garden maintenance services across the London and Greater London areas.
We are happy to present this collaborative post to offer valuable information to our readers.