Anniversaries are important dates in any couple's calendar. Usually they are celebrated by going out a restaurant, making dinner, or some variation of the food-and-tipple tradition. But, these things are usually based in the town where you've raised your kids. What do you do if you've left that town and are currently traveling around the world?
It's still amazing to be able to celebrate your anniversary with your partner while you're travelling, but it takes a little bit of planning and some flexibility. Of course, it's not impossible at all. That's why this article is here, to help you plan the perfect anniversary while you're on a journey around the world.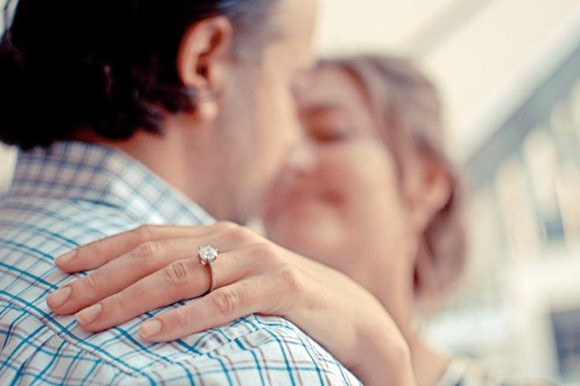 Booking a Cruise
A cruise can take off from any port around the globe, making them a great option if you want to celebrate your anniversary. Cruises are extremely affordable these days and have plenty of on broad dining options and events to make the day even more special than it already is.
There are plenty of cruises that are specially made for couples, whether they are celebrating their anniversary or their honey moon. There are deals like a dinner cruise in Dubai, a wine and dine cruise through Europe, or an island hopping tour through the Caribbean.
Local Anniversary Traditions
If you are in a foreign country, or even in a different part of the country than you raised your children in, don't worry. This is a perfect opportunity for you and your partner to expand your anniversary traditions. If you ask the locals in the area you are staying what they do for anniversaries, there are things they'll suggest that you've never even considered.
Maybe there is a special restaurant that the locals go to when they have an anniversary, or they have fun activities that they do with their spouse while they are celebrating. Whatever it may be, it'll most likely be something different from what you are used to.
Plan an Adventure Together
Is there something wild that you and your partner have always thought about doing but never did? Even if you've been travelling together, maybe there's something you both have been too scared to try.
An anniversary is the perfect time to take the leap and do that unimaginable thing. If you've always wanted to skydive, or bungee jump, or anything that could be considered stupid by your friends, the anniversary is a good excuse. Of course, you shouldn't let the judgement of your friends stop you from doing what you truly want to do. But doing these things during an anniversary adds a layer to the story that makes it special to you.
Go to a Spa or Local Resort
Again, this requires asking locals what they think is the best option. Asking the locals can help you and your partner determine which spa or resort you want to go to. They can also help you gain the best deals, so you don't have to break the bank just to enjoy your anniversary.
A relaxing day is a great way to spend your anniversary. Plus, if you and your partner are constantly traveling after your children have grown up, decompression is necessary.
Travel is amazing but can lead to tensions and hard times. Using your anniversary to relax and de-stress together is a great way to bond and reignite your fires.
Whether you just want to spend a relaxing day, or you want to go to a fancy dinner, celebrating your anniversary while traveling is far from impossible. In fact, it can be extremely fun.
We are happy to present this collaborative post to offer valuable information to our readers.