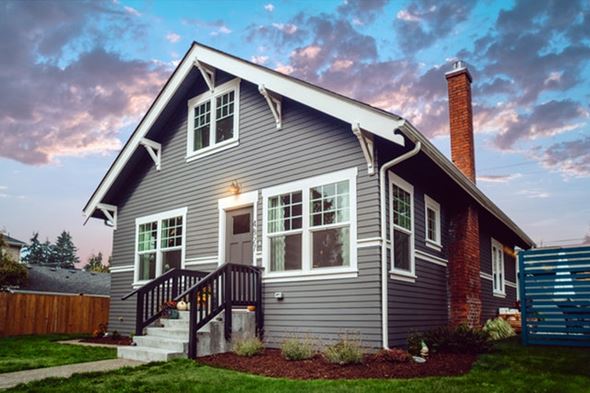 It can be a serious leap to decide to dump the empty nest and travel year-round. It's a huge decision and some prefer to ease themselves in gradually. So, if you'd prefer not to sell your permanent home just yet, that doesn't mean you can't still enjoy frequent travel. You just need to tackle a few housekeeping items before you go.
Basic Preparation
Before leaving on an extended trip, you'll want to stop or forward your mail and other deliveries. The U.S. Postal Service has a stop/forward mail form you can fill out online. Be sure to set up auto-pay for your utility bills when you're gone as well.
Unplug electronics and turn off your main water supply, especially if freezing pipes is a concern. If there's a power surge while you're gone, unplugging your electronic devices will keep them (and your house) safe from harm. It may also save you money on energy costs. Adjust your thermostat, but make sure to keep your HVAC running to maintain proper moisture levels in your home. If you'll be gone over the winter, it's also a good idea to winterize your toilets to prevent freezing or cracking. Be sure to keep all of your homeowner's insurance information in one place so it can be easily accessed if needed.
Regular Maintenance
Don't forget about the regular maintenance issues you deal with every week. Keep up with your lawn care during the growing season. If you employ a landscaper, make sure they continue to mow your lawn and trim your shrubs. Before you leave for an extended vacation, have your roof inspected. It's important to protect your roof from water damage, so you don't come home to an unpleasant surprise. Check your sump pump and make sure it's in good working order as well.
Secure Your Property
If you travel a lot, investing in a security system that allows you to monitor your home through your smartphone is a wise choice. Provide a trusted neighbor with a key and ask them to check the house and take your garbage cans to the curb periodically to maintain appearances. Set up lighting timers on various schedules for different rooms in your house to avoid developing a predictable pattern.
Whether you're going for full-on travel or just spending a few weeks away, these tips will help secure your investment. So, take the leap and hop out of your empty nest. Your travel bucket list awaits.
We are happy to present this collaborative post to offer valuable information to our readers.