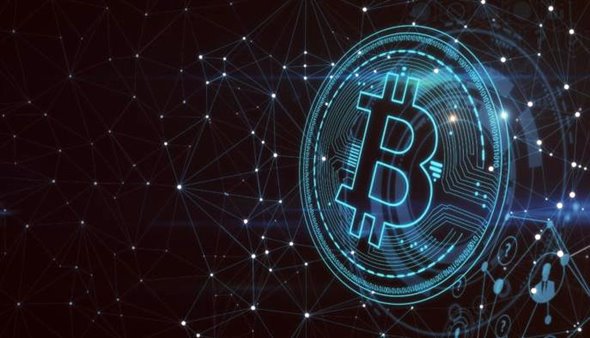 Nowadays, there is a wide array of payment methods available for every consumer's selection and among these is the leading cryptocurrency known as bitcoin. It is gradually and constantly gaining attention not only in the industries of finance and technology but also in various sectors in different parts of the world.
Payments through this leading cryptocurrency are now more achievable than before. The growing number of fields where bitcoin is reaping a rise in adoption includes charity and non-profit organizations, educational institutions, healthcare, and the travel industry. You can now pay airline, bus, and train tickets; hotel and lodging; tours and activities, and many more.
Tips and tricks in using bitcoin for your travel
If you're planning to use solely bitcoin for your next travel, below is a list of some tips and tricks for you to check out!
Have a mobile bitcoin wallet
Unlike the traditional fiat currencies like dollars and euros that are stored in physical wallets, bitcoin and other cryptocurrencies are completely digital in nature. These currencies make use of digital wallets or for bitcoin's case, a bitcoin wallet.
This wallet, which is accessible through the user's devices—personal computers, hardware, laptops, and smartphones—not only functions as a storage for bitcoin. It also allows users to check their balance, and even send and receive bitcoins.
For traveling, it is recommended to use a bitcoin wallet that is accessible on your mobile phones. This is more efficient and effective to use, most especially if you're visiting multiple places and you'll be having a lot of activities lined up for your trip. Paying anything will come in handy with your bitcoin ready on your phone.
This distinct feature of bitcoin is what makes it convenient and easy to use, no wonder cryptocurrency is constantly reaping growth in adoption in various sectors and industries around the world.
Check the legality of bitcoin in your destination
While bitcoin's adoption is growing, it is still not widely accepted in every country across the world. There are some nations that have restrictions for the use of bitcoin, most commonly for trading purposes. So before going to your destination, make sure you check on the place if bitcoin's use is legal and locally accepted.
According to an article published by Crypto News, research says bitcoin in different areas of the world can be legal, illegal, restricted, or unknown. The article stated that there are at least 111 states where bitcoin and other cryptocurrencies are deemed legal and acceptable. As of March 2019, the countries considered bitcoin-friendly include Lithuania, Estonia, Japan, Malta, the United Kingdom, Singapore, Hong Kong, and more.
The countries where bitcoin is neither legal nor illegal include Kenya, Colombia, Malaysia, Albania, the United Arab Emirates, Paraguay, Peru, among others. Included in the countries where bitcoin is banned are Afghanistan, Pakistan, Vietnam, Saudi Arabia, Bolivia, Algeria, and others. Be certain to check the countries you are planning to visit to make your travel enjoyable and for you to make the most of your bitcoin.
Know the businesses that accept bitcoin
For you to make the most of your bitcoin for your trip, you should also know what companies accept bitcoin. Nowadays, you can use bitcoin to pay for almost everything you need for your trip. From booking hotels for accommodation to buying plane tickets and checking out tourist spots, bitcoin is accepted in various businesses that will cater to your specific travel needs.
Included in these companies that accept bitcoin are travel agencies where you can set and plan your entire trip itinerary. To add, there are some tourist spots that also accept virtual currencies, which can also make your trip easy and convenient.
Buying tickets for airlines and buses are also available through bitcoin. Aside from this, you can also pick and pay for a place to stay like hotels and other lodgings through this leading virtual currency. Scouting and buying food and drinks for your trip is also possible through bitcoin as there are restaurants and fast food joints that accept it in exchange for delicious goods. Additionally, you can purchase stylish clothes, bags, and other necessities available in some malls, stores, or shopping centers that accept bitcoin as payment.
Check if there is a nearby bitcoin ATM
Should you want to buy more bitcoin or have it in cash, you can check if there are available bitcoin automatic teller machines (ATMs) around the area where you will be staying. It works just like the regular fiat currency ATMs. Bitcoin ATMs allow you to purchase bitcoins with the use of either cash or credit cards, and even have your bitcoin exchanged for cash.
As of the time of writing (October 31, 2019), the data provided by Coin ATM Radar states that there are over 5,800 cryptocurrency ATMs located in 75 countries around the world. Aside from bitcoin (BTC), other cryptocurrency ATMs accept Bitcoin Cash (BCH), Ethereum (ETH), Dash (DASH), and Litecoin (LTC).
Other uses of bitcoin
The way we do things today is so much different as compared to how things are done when technology is still in its early years. One of these notable changes is the way we use and spend money. Aside from using bitcoin for travel, there are other things where you can use this cryptocurrency. Bitcoin is also popular for remittances, loans, social good, and more. There are plenty of ways to use bitcoin today and given the acceptance that it is seeing today, it is not impossible to see continuous growth in its adoption in the year so come.
We are happy to present this collaborative post to offer valuable information to our readers.