Note: Sadly, this wonderful place has closed.
In Helen, Georgia we had caught wind of critters alleged to be living the high life as Goats On The Roof.
When we pulled in and checked the top of the building, there they were, as advertised, a bunch of goats grazing on the roof. A sign indicated that the goats might be hanging out up there because they are actually aliens waiting and watching the sky, but we think that the fact that the roof is made of sod and hay could have more to do with it.
Perhaps in an effort to keep the goats from eating clear through the roof, for a mere fifty cents we were given an ice cream cone filled with goat chow.
The goats knew the drill and made their way down a walkway to ground level where they ate right out of our hands.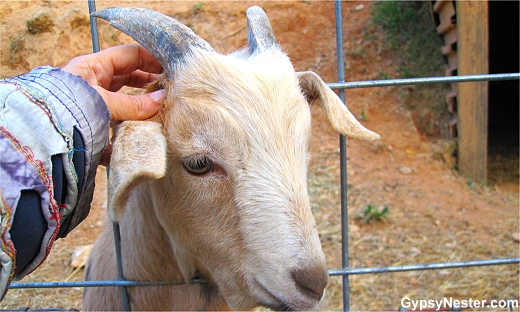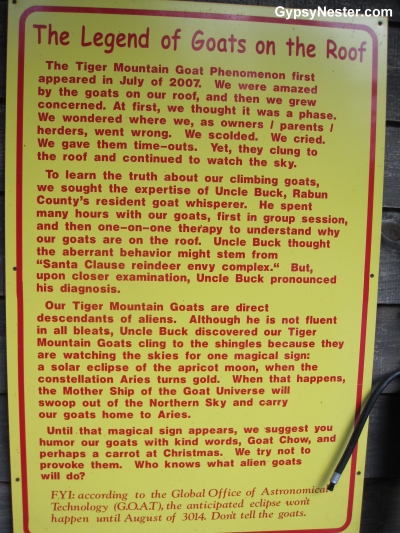 The Goats on the Roof is located in the beautiful and surprisingly Germanic town of Helen, Georgia. For more on Helen: https://www.gypsynester.com/helen.htm