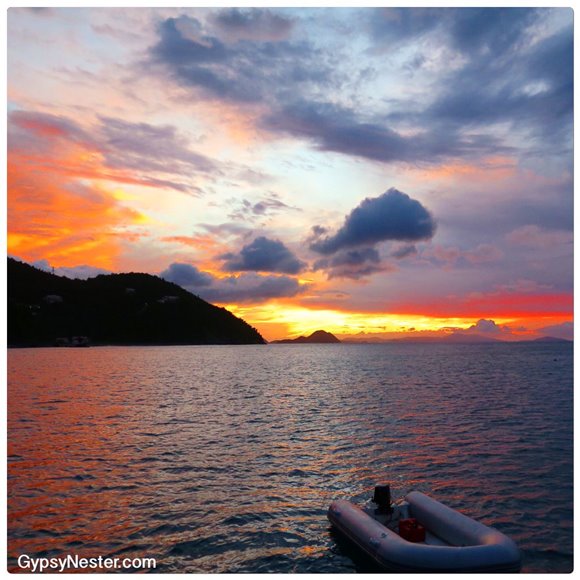 Going on a vacation on the Virgin Islands is, without a doubt, one of the best ways you can go on a vacation. The wild islands, the numerous different locations, and the turquoise water are just a few of the things that make the Virgin Islands quite possibly the best place to spend a week, or two there.
But unlike most islands, there is a lot more to do, than just sit back and relax on the white-sand beach. You can do everything from hiking, to cave exploration and snorkeling, and even go to a festival.
So, with so many different things to explore on the Virgin Islands (because there are 60 of them to be exact), we decided to narrow down four, which we believe are the best among everything you can do at this spot on Earth. Now without further ramblings, let's get started.
Charter a boat and explore the entirety of the Virgin Islands by boat.
One of the best things about every archipelago isn't the islands, but what's between them. The narrow canals and traveling between islands in one of the most picturesque locations on Earth should be on top of your "to-do" list.
A BVI bareboat charter with 12knots is affordable and something memorable. You can enjoy a day sailing and why not do some snorkeling while at it too.
Just remember to get a camera so you can capture all the beautiful sightings while on the water.
There are many bays worth exploring and relaxing on.
Just like every other island in the world, bays are the absolute best place to go and spend some time relaxing on.
We have three which are out absolute favorites and you can do pretty much everything you'd want to do while beaching. Cane Bay, Isaac, and Jack Bay are among the best locations to spend some time under the sunrays, enjoying the sand, and simply recharging for a bit.
Did you know there's a whole party island that you can go to, and well… party!
Jost Van Dyke is the island where a lot of the tourists that visit the Virgin Islands. While it's a hot attraction during the day, it's mostly quiet and tranquil during evening hours, which makes it the perfect opportunity to sip some rum with friends and just enjoy the sound of the ocean.
And, of course, you can party during the day if that's your thing.
Spending some time surrounded by huge boulders for the mere price of $3.
Our last, but certainly not least favorite place, are the baths on Gorda island. They're just phenomenal, and for the mere price of three dollars, it's worth it.
Crawl into a tiny hole and you'd be surprised to see huge stone galleries surrounding you and creating the perfect place in the world. Just get ready to get some hiking action going, because you'll have to go through a bit of a rough terrain before you reach a tide of pools.
The US Virgin Islands are one of the best places you can visit to just get away from the hustle and bustle of the city for a bit.
We are happy to present this collaborative post to offer valuable information to our readers.