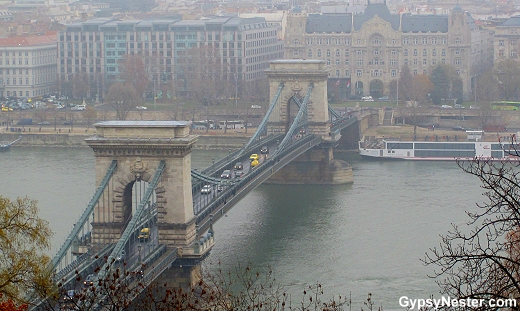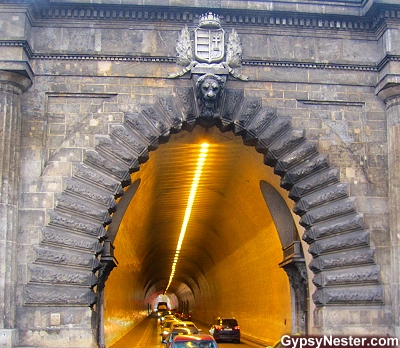 The Chain Bridge, the most famous of the eight bridges spans the Danube between Buda and Pest, collectively known as Budapest, Hungary.
The picturesque suspension bridge was the first permanent bridge across the river when it opened in 1849.
Above the bridge, the domed Buda Castle dominates the valley from its perch on Castle Hill.
Rulers and royals have been residing on the spot for nearly 800 years. These days the president lives there as opposed to a king.
See our entire adventure in Budapest!
Fisherman's Bastion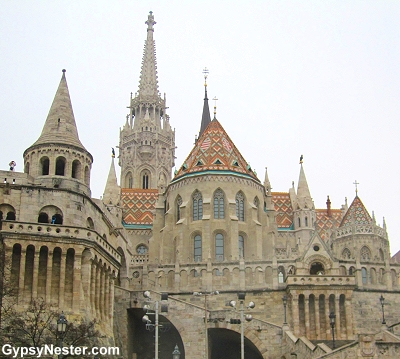 The area around the castle is like a village in itself, mostly contained within the Fisherman's Bastion.
As with Hero's Square and the Parliament House, the bastion was built at the time of the millennial celebration.
Although it looks like a fortress, it was made more as a monument and scenic overlook, with seven towers to represent the seven Magyar tribes that came to the area in 896.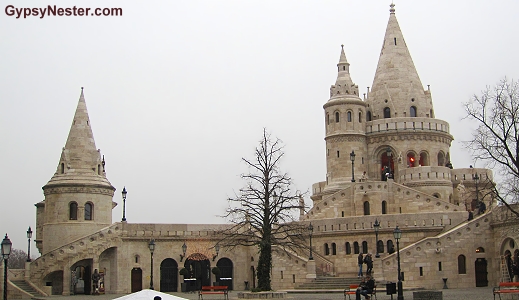 See our entire adventure in Budapest!
Matthias Church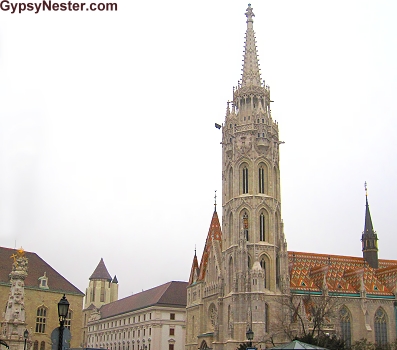 Within the bastion walls the Matthias Church serves as the second most important church in Budapest.
A church has been on this spot for around a thousand years, built and rebuilt several times.
It even served as a mosque during the Ottoman rule over Hungary.
We've learned that many churches were converted under the Ottoman Empire.
The current design, from renovations just over a century ago, is in a Byzantine style that reflects the eastern heritage of the Hungarian people.
See our entire adventure in Budapest!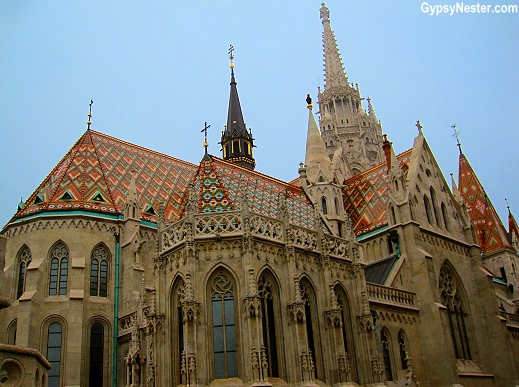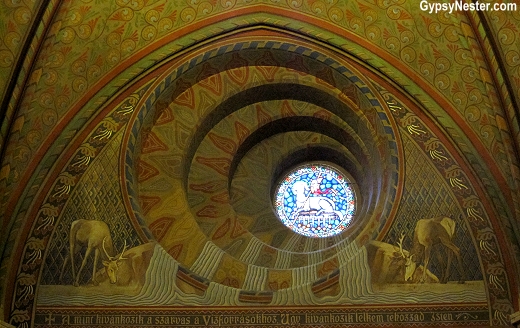 Outside the church we once again found King, or should we say Saint, Stephen immortalized, this time mounted on his trusty steed amid the fortifications of the bastion.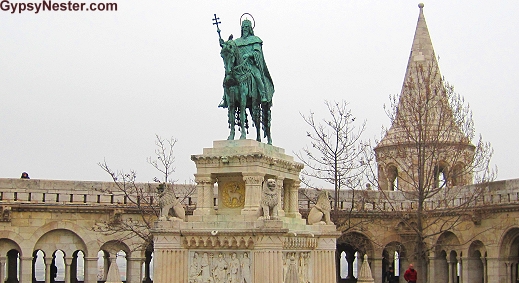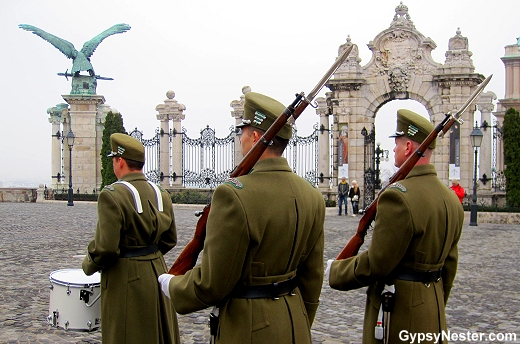 See our entire adventure in Budapest!
Following the walls back toward the castle we happened to wander up just in time to see the changing of the guard at Sándor Palace, which now serves as the presidential palace.
It was heavily damaged, along with most of the buildings on the hill, by Allied bombers in 1944 and wasn't rebuilt until after the fall of communism in 1989.
David & Veronica, GypsyNester.com
Thanks to Viking River Cruises for inviting us along and providing this adventure! As always, all opinions are our own.
Delve deeper:
See our entire adventure in Budapest
Explore the St. Stephen's Basilica
Check out the bustling Budapest Christmas Market
Continue along with us on our Christmas cruise along The Danube with stops in Budapest, Bratislavia, Vienna, Durnstein & Melk, Salzburg, and Passau.