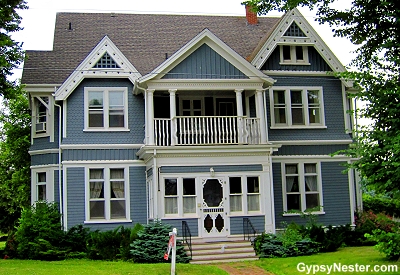 With all of the restrictions these days it can be a challenge to find fun pastimes. Coming up with ways to fill the hours while staying home can really tax our ability to invent ideas for entertainment and enjoying our free time.
Sure, we like TV and movies or a good book as much as just about anyone, but variety is the spice of life so we are certainly on the lookout for something new.
Trouble is, it needs to be safe and include social distancing because like most of us, we have loved ones at high risk if they are exposed to the virus. That makes some of our favorite pre-Covid19 amusements, such as going out to restaurants, traveling, or enjoying a night out at a club or casino, off limits.
Luckily, nowadays we have the internet. It doesn't replace a night out for dinner and a show, but we can find a multitude of flicks, games, and even the exciting action of online slots.
To make things feel more like a real night out, we are also discovering a myriad of mouth-watering recipes to try. With the extra time we all have on our hands these days, the cooking is not only fun but also the stress of being in too much of a hurry to cook that we used to feel so often has been greatly reduced.
While we're getting our gourmet on, we have even tried getting all dolled up for the occasion to make it a big night out without ever leaving the house.
The more we have experimented with this idea, the more ideas we have come up with. We are trying virtual travel by having new dishes from around the world once or twice a week. This ties in well with our former journeys around the globe because we always found food to be such an integral part of our traveling experience.
Can't go to Europe? No problem, just make the lasagna, schnitzel, tapas, or Coq au Vin at home. Want to go south of the border? Easy, a taco Tuesday can make Mexico come to you.
Of course, it is also the good ole summertime, so firing up the grill is another great option. Every time we do it feels like a little stay-cation right in our own backyard. In doing so, we have stumbled upon a few new tricks as well, such as grilling vegetables.
No doubt a steak sizzling on over an open fire is hard to beat, and we are downright fanatic about bar-b-qued chicken wings, but sliced zucchini or yellow squash grills up great, as does asparagus, corn on the cob, and even artichokes.
A couple tips we have learned from experience: leave the husks on the corn and give both the corn and artichokes a quick par boil before placing on the grill. The corn can go straight on the grill with fairly low heat, while the 'chokes should be cut in half and brushed with olive oil before going on the fire.
After that just close the lid and relax while they cook… then enjoy a little get away right at home.
We'd love to hear any other ideas for fun while we keep our social distance. Just drop a note in the comments section below.
David & Veronica, GypsyNester.com