There is no arguing that Alaska is one of the most beautiful places in America. It's wild, untouched, and somewhat mysterious, which is perfect for the adventurous at heart. The plethora of things you can see in Alaska range from magnificent mountains to glaciers, fjords, grizzly bears, and the northern lights. It's also a very culturally rich state with plenty of museums, cafes, and national parks. If you want to experience Alaska in a short time fully, here are 5 of the best activities you must partake.
1. Skiing
Alaska is not only home to the best skiing mountains in the world, but you will also get the best luxury lodge Alaska to relax after your adventure. You can start with gentle slopes and cross country skiing for a relaxed and peaceful time. It would be unnatural to visit Alaska for fun and skip the adrenaline-filled ski trips. Even if you are relatively new to the sport, you can get some training to get you going as well as the right attire and equipment.
2. Dog sledding
Dog sledding is one of the most exciting activities you can do, especially during winter. It gets even better when you are riding racing dogs.
Alaska offers dog sledding even in summer, and you can hold puppies in your arms as you race.
3. Northern lights tours
There are few places in the world where you can experience the lights of the north so close. Aurora borealis happens when charged sun particles are trapped in the earth's magnetic field. The colorful dancing lights will beat anything you have ever seen in life. The phenomenon happens from September to April in anchorage. You can also spot them from Girdwood, the Knik River Area, and Eklutna Tailrace.
4. Take a scenic cruise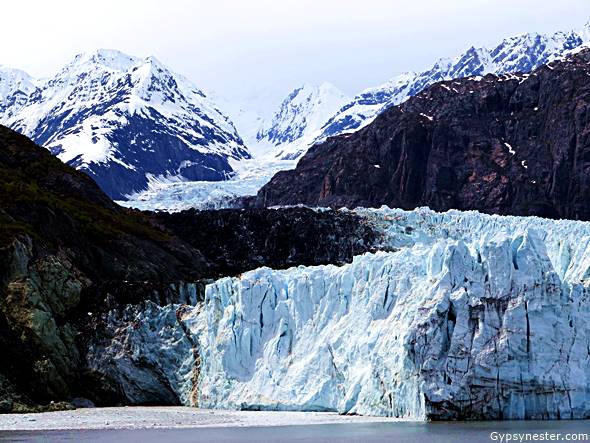 You and your kids have not enjoyed Alaska until you have taken a scenic cruise around the glaciers. Portage Glacier, which is near Anchorage, is the most breathtaking place to behold. Besides the spectacular views you get from the cruise ship, you also enjoy unbelievable serenity and amazing cuisine on board. You will also enjoy history narration and learn something about coveted Alaska.
5. Aerial adventure
Enjoying Alaska on foot and taking a cruise around the place is amazing. However, nothing beats the aerial view of this magnificent location. There are plenty of flying services that will let you go miles high for bear viewing, fly-in fishing, and flightseeing. While bear viewing is the most popular request, seeing the glaciers from up, is simply breathtaking. The aerial services are quite safe, and you can see more of Alaska than you will when you are down.
6. Pedal or hike the Tony Knowles Coastal Trail
If you love outdoor activities like hiking, riding bikes, and skiing, the Tony Knowles Coastal Trail is perfect for you. This trail is named after the former governor of Alaska, and it provides some scenic views along with a peaceful ambiance.
There is a lot to do and experience in Alaska, so you have to plan. Make a list of all the things you want to see and do in terms of priority and start ticking them off.
We are happy to present this collaborative post to offer valuable information to our readers.