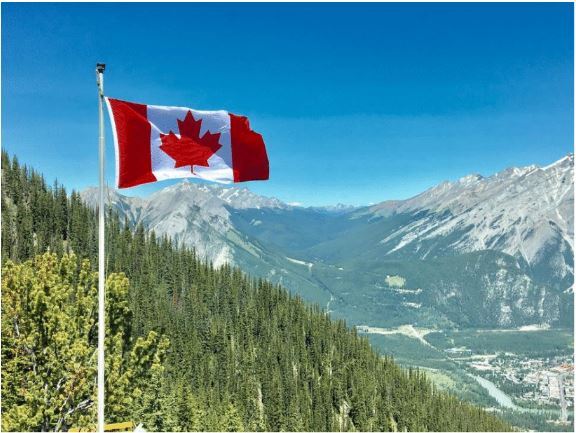 Every country has its different visa requirements and you must examine, before your foreign trip. The rules remain the same for Canada. If you are planning a trip to Canada, you should be well aware of the laws and be ready with all the necessary document lest you get things wrong from your end. Before every other thing, an Electronic Travel Authorization (eTA) is mandatory.
What is an eTA?
An eTA is a travel authorization that is electronically linked to your passport. It is an official necessity for entering Canada. Foreign nationals, those who are exempted of visas or Canada eTA eligible countries cannot enter the country without eTA. However, beware that it is a travel authorization and not a visa.
Who Needs an eTA Canada?
If you are planning to visit Canada, you will need an eTA to permit entry to the country. It is not necessarily needed by all; however, it may be a requirement for many foreign nationals. Some countries are eligible for Canada eTA. These countries are exempted from visas so if you are a citizen from such countries, you do not require a visa to visit the country, however, they will need an eTA. You also need to keep in mind that eTA is required only for visitors traveling by plane. You do not need an eTA if you are traveling by bus, car, train, or boat.
Who Does Not Need an eTA Canada?
eTA is not meant for all tourists and travelers. People living in the U.S. are exempted from this requirement and can easily travel to Canada without one. However, they will need to have a valid passport to attest their identity. If you are not a resident of the U.S, you will have to verify whether your country is among the Canada eTA eligible countries and then apply for an eTA to visit Canada.
Applying for an eTA Canada
The application process for an eTA is far from complications. You can apply it online without the hassle of going to an eTA office. You should keep your documents and mandatory items ready before applying. For the procedure, you need to fill out the online application form. You will also need your passport, credit or debit card, and a valid email address along with the application form. You should be able to acquire your eta visa Canada within some few minutes after filling up the form with necessary details. It is advisable to fill up your form before you book a flight to Canada.
How to Ensure Approval
To avoid any inconvenience, please provide with your recent and up to date information. Also, make sure your information is correct and free from any shady details. Be certain that you cross-check everything before you submit the form. This will make sure of your approval without any difficulty.
Applying for eTA Canada is easy and will not cost you heavily. Just look for a reliable eTA expert today and you will have a smooth process.
We are happy to present this collaborative post to offer valuable information to our readers.