We were invited to enter the People Pics Competition – we LOVE photo competitions! Excited to submit our two entries!
We caught "Little Elvis" headed toward the Lisa Marie on the grounds of Graceland. His parents INSISTED that they had nothing to do with the choice of his outfit, that Little Elvis was simply a true fan. Thank you, thank you very much.
For more Graceland antics: https://www.gypsynester.com/gl.htm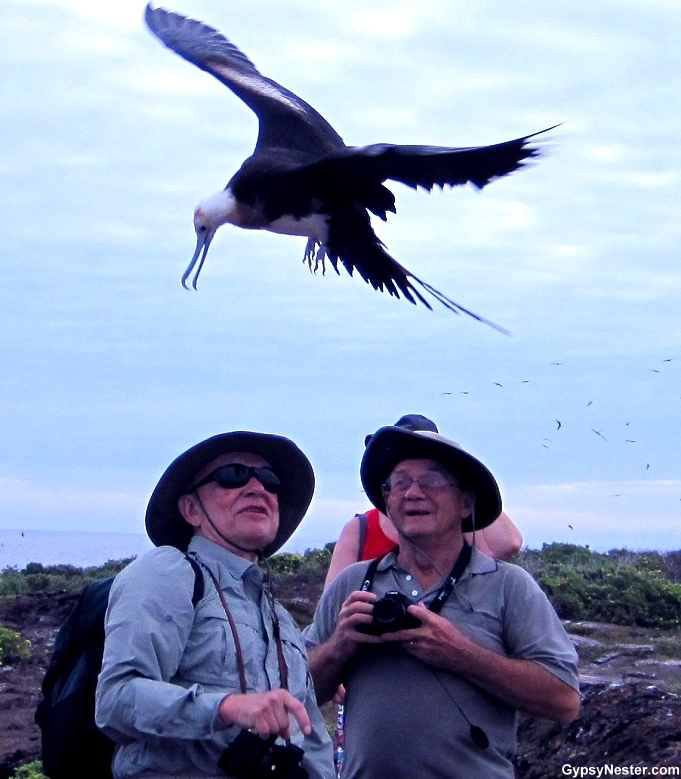 This is one of my favorite shots! The animals are so friendly in the Galapagos, including when in flight – the expressions on these guys' faces are priceless as this frigate comes in for a closer look. I think I was the only one who remembered I had a camera!
For our whole trip in the Galapagos: https://www.gypsynester.com/galapagos.htm
Veronica, GypsyNester.com