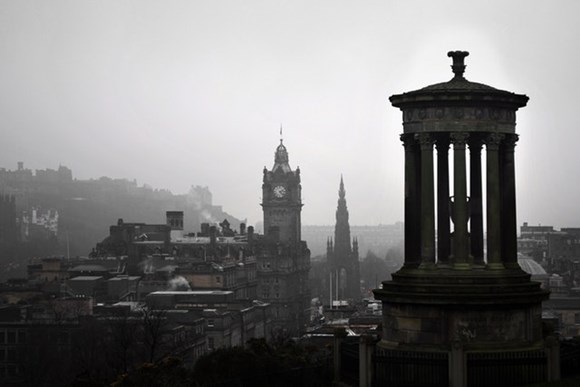 Simply put, it's a sin to visit the UK without seeing Scotland.
For many neutral observers, Scotland's natural beauty, fascinating history and rich culture endow it with a magnetic attraction the rest of Britain struggles to match.
And Scottish capital Edinburgh is truly something special — main thoroughfare Princes Street is framed by a fairytale castle perched atop a dormant volcano, there's an atmospheric medieval Old Town and a Georgian New Town that's the epitome of elegance.
If you're planning a visit to the 'Athens of the North', here are a few top tips.
Edinburgh Castle
Be sure to visit Edinburgh Castle during your time touring the city — it's an imposing edifice which dominates the skyline from its foundation on Castle Rock and positively bursts at the battlements with blood and fire history.
There's been a royal castle at the same site since the 12th Century and it's played a pivotal role in the Scottish Wars of Independence, several Jacobite uprisings and countless tales of romance and intrigue.
If you're strolling the grounds at 1pm you'll hear the blast of the One o'clock Gun — it was first fired in 1861 to allow ships in the nearby Firth of Forth set their maritime clocks accurately and is still fired every day except Sundays, Christmas Day and Good Friday.
Literary pub tour
Edinburgh was declared the world's first UNESCO City of Literature in 2004 and has been home and inspiration to a host of influential writers like Robert Louis Stevenson, Arthur Conan Doyle, Walter Scott, JK Rowling, Irvine Welsh and Ian Rankin.
The Edinburgh International Book Festival is held each August and is the world's largest, showcasing around 800 authors annually and attracting over 225,000 visitors according to organizers. And it's a city which has always strived to spread reading to the masses — the world's first modern library opened there in 1725 and it still boasts over 50 bookshops.
As well as literary pursuits, Edinburgh locals love to drink and be merry — so you can combine these two passions by taking a literary pub tour where you'll learn all about world-famous wordsmiths and return to your lodgings feeling suitably refreshed.
Edinburgh flights
Edinburgh's well-connected to many US airports — there's one non-stop flight from JFK per day and one stop flights available from Boston, Chicago, Washington D.C. and Los Angeles.
But with a bit of prior planning, it's also reasonably simple to arrange Edinburgh flights with a couple of convenient layovers from practically any location across the States.
If you want to save cash, scour sites like Kayak and Skyscanner as soon as possible to compare fares from different carriers and book ASAP for an early bird bargain.
And if you prefer to reach the airport in your own ride, whether you're leaving from Anchorage or Atlanta, you'll find airport parking at Looking4.com to secure your vehicle safely.
These recommendations are simply the tip of Edinburgh's tourist iceberg — once you arrive, you'll realize that there's something new and exciting to discover every day.
Have you been to Edinburgh? Share your travel tips in the comments section.
We are happy to present this collaborative post to offer valuable information to our readers.