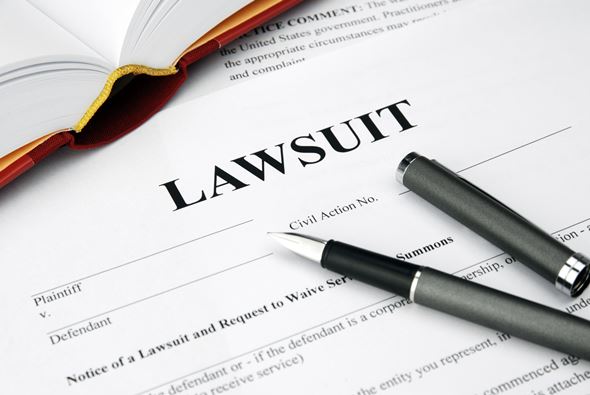 You're suffering from a long-term illness. You petition your insurance company for proper coverage. However, your carrier denies your claim. You receive a letter about your claim denial.
The letter contains some legal jargon that you don't understand. You still don't understand why reps denied your claim.
You grow frustrated because you need coverage to cover your medical expenses. Without your policy, you cannot afford your treatments and prescriptions.
What can you do?
In this case, you can hire an attorney who specializes in health insurance law. An attorney can help you with insurance appeals. Further, a legal professional can help you get the coverage that you're entitled to under your policy.
A lawyer can also help you deal with an extensive health insurance bureaucracy that often confuses customers. This article will explain how a health insurance lawyer can help you get your claim approved. Read on if you wish to know more.
Insurance Policy Denial Rates
When consumers find an insurer, they assume that the carrier will cover a claim by default. However, an insurance company can deny your claim, even if you're entitled to coverage.
In the past decade, the percentage of denied claims hovered around two percent. The lower percentage of refuted claims stems from the Affordable Care Act and its protective measures for policyholders. Before the ACA, denied claims were much higher. Aetna, for example, denied claims at around six percent.
Additionally, insurance giants can deny a claim even if you're owed coverage under your policy. For instance, medical professionals within the insurance industry may not review a patient's medical history when approving or denying claims. This means that a patient who suffers from a serious illness could go without coverage.
Moreover, experts fear that the new changes to the ACA could lead to an increase in denied claims. Additionally, Republican efforts to make the sale of insurance available across state lines could exacerbate the number of rebuffed claims. The lack of regulation could also result in the denial of consumer appeals.
In these uncertain times, having a legal expert by your side can increase your chances of winning a discarded claim. Lawyers know the terminology and the tricks that insurance companies use to withhold payouts.
Insurance companies also use a variety of means possible to reject or deny claims.
How Do Insurance Companies Typically Deny Claims?
Insurance companies can deny claims for a variety of legal reasons, such as clerical errors. First, consumers must know the differences between a denied and a rejected claim. A carrier can reject a claim if a clerk fails to provide adequate information on the invoice. Also, policyholders could face denial if the insurance company never received the paperwork. Normally, you'll benefit from a reinstatement if administrators correct the mistakes.
On the other hand, a denied claim means that a patient will not receive medical coverage. Let's say insurance reviews the policy and discovered that the patient saw a doctor out of network. The patient stands the risk of receiving a denial because they failed to see a doctor within an insurer's network.
Other reasons that insurance companies may deny a claim include:
• Non-authorized charges (i.e. MRIs or CT scans)
• Referral requirements
• Drug or therapy exclusions
Additionally, insurance companies could stop your claim due to a pre-existing condition. Under the ACA, a health insurance provider cannot deny claims due to pre-existing conditions.
However, the pre-existing provision could face repeal under the Trump Administration, which could leave many policyholders vulnerable. According to Justin Kimball from Preszlerlaw-ns.com, private insurance companies are even more likely to deny your disability claim than the government.
However, a health insurance attorney can help you in the event of denied claims, regardless of the reason. They may be able to streamline situations that involve bureaucratic setbacks and fast-track your claim to approval.
A lawyer will also keep you abridged of any changes to the healthcare laws and will enlighten you on your rights as a consumer. Your consumer rights also include filing an appeal, which could reinstate your claim.
What Does Appealing Mean?
A customer can file an appeal to reverse a decision on a denied claim. Under the ACA, consumers have six months to file an appeal. To submit your appeal, you must first draft an insurance appeal letter.
When creating an insurance letter, include the following forms of information:
• Your policy information
• A detailed account of your medical situatio
• The reason you need medical coverage
• A detailed account of the denied claim
• Your doctor's contact information and recommendations
Writing an appeal letter can be a lengthy process, which is why an attorney is so crucial during this process. A lawyer who specializes in insurance appeals can help you create a compelling appeal letter. A legal professional can also help you gather sufficient evidence that will bolster your appeal case.
The Negotiation Process
Health insurance companies have a team of experts that include lawyers and medical professionals. They have the necessary resources and knowledge to deny claims legally or pay out the bare minimum. The bottom line of a health insurance company is to pay out as little as possible to save money. They make even more money when denying claims outright.
That's why you need an attorney who also has the necessary savvy and resources to fare through the negotiation phase. Before negotiations, an attorney can help you understand all that your health insurance policy entails.
• Example: If you have a standard policy, your carrier must provide you coverage as prescribed by law.
A lawyer can better educate you on health insurance laws and policy details. For example, the details of your policy may exclude certain diseases. Also, policyholders must abide by coverage limits in many cases.
Health Insurance Law and Consumer Rights
Many policyholders don't realize that they have rights under the law. An insurance denial can happen when you least expect it. However, a health insurance attorney can help you navigate the bureaucratic and legal processes. Find an attorney who specializes in health insurance law. More importantly, choose a good attorney who has a solid track record of winning cases.
Interested in learning more about legal topics? Read more of our site to gain deeper insight into legal topics and other matters.
We are happy to present this collaborative post to offer valuable information to our readers.