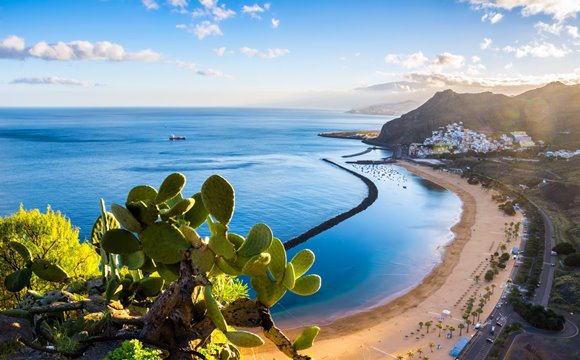 Is it really possible to travel to a land that may be a real life legend?
It seems as though it is, because the location of the mythical lost island of Atlantis is often theorized to be the Canary Islands.
Through the centuries philosophers, poets, writers, archeologists, soothsayers, mystics, and dreamers have speculated that Atlantis may have been in the Mediterranean, but most thought it to be in the Atlantic, as the name certainly implies.
We won't weigh in on that debate, but in our research of this Spanish archipelago just off of the Northwest African coast we did find scientific assurances that the islands have not ever, nor would soon, sink into the sea.
Belief in a long lost landmass aside, the Canary islands have become one of the most popular places on Earth to visit. The magic of nearly perfect weather, beautiful beaches, and stunning scenery combine to make a legendary vacation destination, and we can't think of a better way to visit than by sea on a Canary Island cruise holiday.
From the rocky, rugged coastlines that are broken up by beautiful beaches, to a soaring mountain summit towering above, there is a year-round feeling of springtime in Spain.
We began our investigation with Tenerife, the largest of the islands, and why not, it has so much to offer. Teide-Pico Viejo, Spain's tallest peak, dominates the scenery and is both a national park and a UNESCO World Heritage Site.
Gran Canaria is the other island in the Canary Islands. Flying into LPA Gran Canaria Airport you immediately see how impressive this island is. There are different options to see the island from renting a car to taking an airport taxi transfer. Either way, you will be inspired to explore further.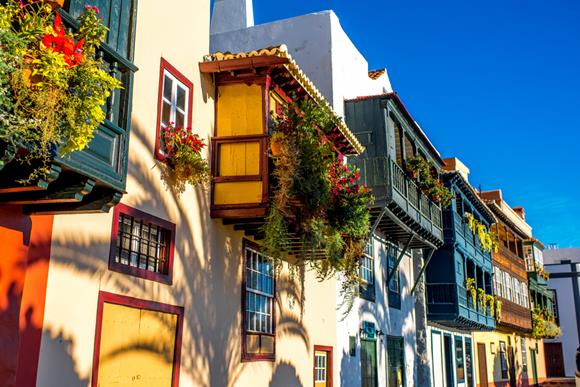 This dormant volcano reaches over twelve thousand feet above sea level, high enough to have snow fall in winter, even in this subtropical locale. For an amazing view, there is a ski lift style cable car that carries passengers up to a few hundred feet from the top.
Down below, the mountain includes one of the biggest lava tube systems in the world. These caves, left behind after molten rivers of rock flow to the sea, are some of the most interesting volcanic features we have ever explored and only occur in a few places on Earth.
We discovered another mysterious piece of history beckoning for examination when we read about the Pyramids of Guimar. Like Atlantis, there does not seem to be a consensus on when these were built or who was responsible.
Some claim that they are simply piles of stones that farmers stacked while clearing fields only a few hundred years ago, but others see a much more intriguing background. From what we gathered, we tend to come down on the side that they are likely much older.
Perhaps not quite as ancient as Norwegian adventurer Thor Heyerdahl theorized, linking them to the Egyptians and Mayans, but old enough to possibly have been built by the island's oldest known inhabitants, the Guanches.
That brings us full circle back to Atlantis since some say the Guanches were actually Atlanteans, survivors of the sinking of the lost continent.  More likely they were simply descents of the Berbers from North Africa.
Yet another theory links the pyramids to Masonic symbolism because the main wall points to the sunset on the Summer solstice. Solstices are a very important symbol in Freemasonry, and the land was owned by a Freemason back when the pyramids may have been constructed.
We are undecided as of now, but luckily the ship offers an excursion that includes up close study of the archeological ruins and a tour of the onsite museum that could help us make up our minds.
Other onshore outings include a visit to the Museum of Aloe Vera, a 4×4 romp through the forest, and strolls through some of the island's historic towns like La Laguna, Garachico, Icod de los Vinos, and Santa Cruz with the added bonus of sampling some delicious local dishes and tapas.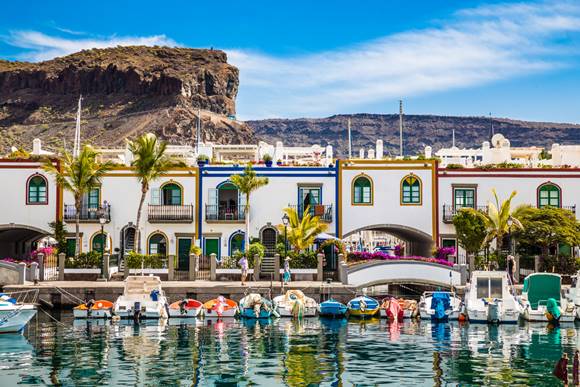 Of course we can't discuss the Canary Islands without acknowledging the birds, not only those famous yellow ones like Tweety, but the world's largest collection of parrots at Loro Parque. The park has over three hundred different types, and is also home to penguins, dolphins, whales, and sea lions along with many other animals.
As for those little yellow feathered friends, the name of the islands comes from a different pet, the Latin canariae insulae, meaning islands of dogs. It seems that when the Romans stopped by a couple of millennia ago, they found the inhabitants were fond of canines.
So we wondered, in a which came first the chicken or the egg kind of way, it turns out that the birds are named for the islands, not the other way around.
At least that's one mystery solved.
David & Veronica, GypsyNester.com
We are happy to present this collaborative post to offer valuable information to our readers.