As a cyclist in New York City, you want to look hip and stylish–but you're really a hot mess because you're panting and drenched in sweat.
Summers in the city can get very hot, very quickly, and are also notoriously humid and muggy. Fortunately, there is plenty of stylish bicycle clothing that you can get to look and feel cool as you cruise the city's streets from morning through evening.
The folks at Bike Rental Central Park shared some tips to help you have the best experience possible biking around the Big Apple. "The right clothing can make all the difference," said Blair Nicole of Bike Rental Central Park.  "You want to be comfortable, but yet stylish and safe."
Plan For The Weather–Sort Of
Since you can't predict the weather in summer, plan for a variety of conditions. When riding in the cooler hours of the day, such as morning or evening, consider dressing in layers.
Layer On Top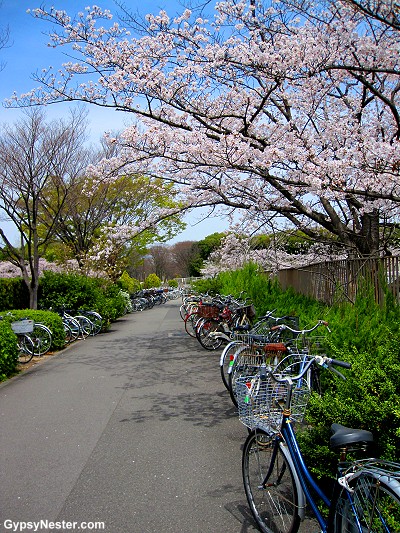 The wind can be surprisingly cool on a bicycle in New York City, particularly if your skin is damp with sweat. An easy and stylish choice for layering on top is a zip-up hoodie. Most zip-up hoodies designed for riding are windproof, and some are also waterproof. The advantage of a zip-up hoodie is that you can take it off quickly and safely when needed.
If you're planning to commute or go for a longer ride, look for a lightweight hoodie that will fold away easily in a bag or fit in your bike's basket.
For something lighter weight than a hoodie, a long-sleeve shirt is a good option; make sure to get one with moisture wicking material, such as mesh and built-in UV protection.
If you don't want layers, a biking jersey will do just fine. Jerseys designed for women have a close fitting cut that is both flattering and safe, as excess fabric moving around can be distracting and dangerous. Bike jerseys also have a deep back pocket where you can stash items that you might need to reach easily, like directions, granola bars, or a cell phone.
What You Wear On The Bottom Is Equally Important

.
Traditionally, the standard item to wear in the summer has been padded biking shorts. The built-in padding on bike shorts prevents uncomfortable chafing and rubbing, which can quickly make any Bike Rental Central Park experience miserable.
Luckily, many brands have heeded the call to make more fashionable shorts, which has led to more options on the market, so you can find anything from knee-length capris to fashion-length shorts with discrete but still effective padding built in.
Some also have two layers with a fashionable outer shell and padding on the interior, zip pockets and even strips of reflective fabric to enhance visibility.
Cycling Kits
Another alternative to mixing and matching summer bike clothing is a cycling kit. Cycling kits are one-piece outfits with integrated shirts and shorts. They're typically worn by professional cyclists, and they're also ideal for long-distance riding.
Don't Forget The Hands And Face
Sunglasses are vital for cyclists in the summer. In addition to shielding your eyes from the sun, they also keep debris out of the eyes. Some even have padding on the nose and around the ears so they really stay in place throughout the ride. Multi-lens glasses are a popular choice, as they enable maximum visibility in all lighting. To keep your hands protected from chafing, consider getting a pair of women's fingerless cycling gloves with plenty of padding to prevent blisters and sores.
Now that you have your new stylish summer biking "uniform," you're ready to ride!
We are happy to present this collaborative post to offer valuable information to our readers.