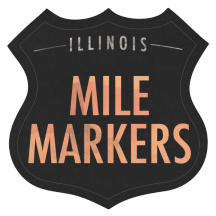 We are proud to be Illinois Mile Markers – thanks to Enjoy Illinois for making this adventure possible! Click here for our full adventure down The Great River Road.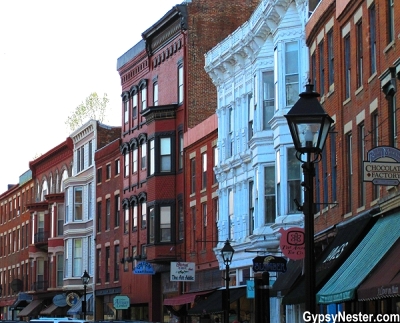 Galena, Illinois was at one time the center of attention for not only the state, but The United States.
When General Ulysses S. Grant returned to town after winning The Civil War, the eyes of the nation were upon him.
The grateful townsfolk presented the victorious general with a gift of a stately home overlooking the city, and soon the calls for Grant to run for president began.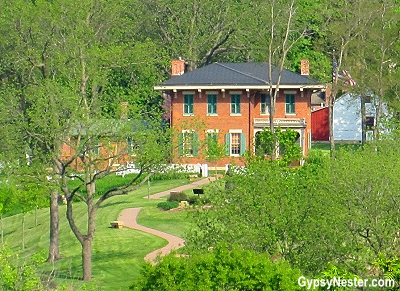 The town was not wholly unknown before then. As the nation's top producer of lead, and a major river port, it was vitally important to the country's expansion.
Though sitting a few miles from The Mississippi, upstream on The Galena River, by the mid 1800s there was no busier port between St. Louis and St. Paul as steamboats hauled massive loads of galena, the lead ore that gave the town its name.
On our visit we found a much different place, no longer a mining community or a center of politics, this is a town rich in history that has renewed itself as a year round destination with great options for dining, shopping, boating, hiking, fishing, and skiing at nearby Chestnut Mountain Resort.
By taking a tour on the Galena Trolley we got a complete overview of the history, lore and politics of this architecturally rich city.
We began at The Belvedere, an 1857 mansion erected by Joseph Russell Jones, a cheerleader of sorts for President Grant. Our hilarious, yet informative guide, Johnny, informed us that The Belvedere is now famous for housing some of Liberace's estate items and the drapes from Gone With the Wind.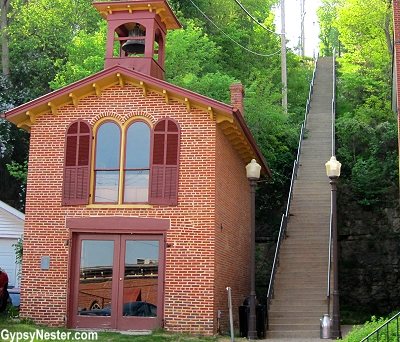 From there the trolley climbed the hill up to Grant's home and throughout the neighborhood where many of his colleagues lived.
All in all, nine of the Union's generals in The Civil War hailed from Galena.
Back down along the river we covered the length of the historic Main Street and it's easy to see why this has been named a National Register Historic District. The buildings have been wonderfully preserved and most serve as shops and restaurants, making Galena not only a delight for history buffs, but foodies and shoppers alike.
Click here to see our full adventure down The Great River Road
David & Veronica, GypsyNester.com
Thanks to Enjoy Illinois for making this adventure possible! Our opinions, as always, are our own.
YOUR TURN: Have we inspired you to take an Illinois Road Trip?