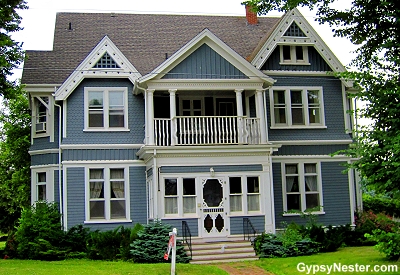 Traveling is exciting, after booking, packing your bags, and paying for everything. When you head to the airport are you absolutely certain that you have taken the necessary steps to ensure your home is safe while you're on vacation?
Putting in place a home security system while you are gone will give you more peace of mind and allow you to completely and utterly enjoy your long-awaited holiday stay. In this article, we will highlight the best ways to protect your home while you away on holiday.
Put Money into a Monitored Security System
A monitored security system should be your first line of defense for your home security while you're at home and while you're away. Several homeowners choose to invest in smart home alarm systems. These are completely effective when you have access to your smartphone. But if you're going to a remote holiday resort with hardly any network, then a monitored home security system will offer you a better layer of protection.
When you install sensors in your home, the security system will be able to sense movement or if your windows or doors are open. Inadvertently this will trigger the alarm that will notify your neighbors and hopefully scare off the robber. In addition to this, it will notify the police if there's a breach by sending through a message.
Paused the Delivery of Your Mail
If your doormat has an overflow of mail that is unattended, this is a clear sign that the property is empty. So while you're gone you can ask a trusted friend or neighbor to come in and pick up your letter or any junk mail that may come through.
Another option is to request your mail carrier to stop coming for a little while until you come back.
You should stop any other common deliveries that you get such as monthly subscriptions if you plan to be away for a bit longer.
Ask Somebody to Keep an Eye for You
If you have a neighbor or a trustworthy family friend, you can ask them to come into your home often just to check that everything is still in order. Make sure they can come through every other day. If you decided not to stop your mail you can ask them to pick it up and put it inside, they can check that the windows are secure, they can water your plants or feed the cat, and make sure everyone is ready for when you get back.
Time Your Electronics
It's possible to keep your home looking alive and lived in, regardless of how far away you are. You can set a timer for lights, TV, lamps, and radio. You only need to order timers online or buy them at your local hardware. Placing them in your common sockets you will be able to plug in your electronics and the timer to give commands to each appliance about when to come on and off.
Final Thoughts 
To enjoy every moment of your hard-earned vacation, make sure you have enough systems put in place to take care of your home while you're away having fun. Whether you decide to ask your neighbor to come in now and again or go out of your way to install a security system, taking measures will ensure you come back to your home and find it just the way you left it.
We are happy to present this collaborative post to offer valuable information to our readers.