A new chapter of your life is about to start.
You've made it through the journey of parenthood and now your adult children have flown the nest and are ready to start on their own path. At this stage of life, you now have the freedom to start out on another journey of your own.
If you are eager to travel in the near future, one of the best destinations to consider is New Zealand.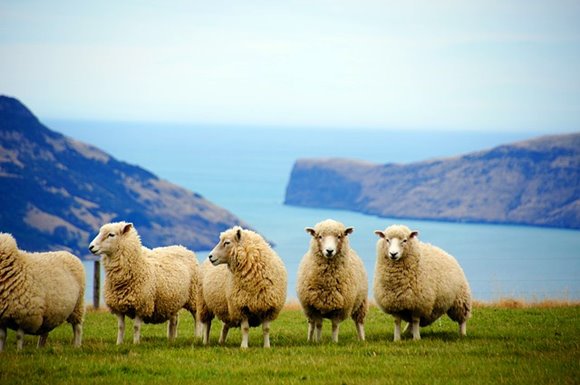 The "Land of the Long White Cloud" is an ideal addition to your bucket list for a number of reasons. (A two week getaway is just the right amount of time to see both islands.)
Let's take a look at why you should be heading to NZ… ASAP!
It's Wonderfully Safe
New Zealand is one of the safest countries in the world to travel, so you won't cause anyone back home to worry about you! This nation always ranks up at the top of the Global Peace Index, which is an international study that ranks every country in the world according to its peacefulness.
Levels of health and sanitation are high and the police are not corrupt. No one carries guns (not even law enforcement) and crime levels are quite low. You can relax and enjoy your visit, knowing that the chance of danger is very small.
(Plus, the Kiwi people are very helpful and friendly and will make you feel right at home.)
It's Naturally Gorgeous
There's a reason why New Zealand was used as the setting for Middle Earth in the unforgettable Lord of the Rings films – the scenery here is so unusual and stunning that it will make you feel like you have stepped into an epic fantasy.
Surreal volcanic landscapes bubbling with geothermal pools. Dense rainforests shaded by ancient ferns. Craggy mountain ranges where glittering glaciers lie. It's amazing how many different ecosystems can be found in this relatively small island nation.
30% of the country is made up of national parks and other protected areas, so there's plenty of pristine nature to explore. From Paparoa to Tongariro to Arthur's Pass, you'll have plenty of options when it comes to hiking, camping, kayaking and other outdoor activities.
The Beaches are Superb
Sinking your toes into the sand of a New Zealand beach is an essential part of your kiwi getaway. So much of New Zealand culture revolves around the beach – it's a place where families can relax and share a picnic, children can frolic and play and the adventurous can enjoy sports like surfing, kayaking and volleyball.
There are hundreds of beaches all around the islands of New Zealand that are worth visiting, so make sure you allow time on your getaway to see them all. They all have their own unique charms – some are better for sunsets while others are ideal for swimming and others are lined with great restaurants. You're sure to find the perfect beach for you.
The Cities Are Packed with Culture
New Zealand doesn't just offer stunning nature, it also has many excellent cities that are alive with art, culture, dining and nightlife. The main cities are Auckland, Wellington, Christchurch and Napier – but there are also many other small towns that are vibrant and interesting.
Whether you're in the mood for an art exhibition, a poetry reading, a music festival, a theatre performance, a museum tour or even a traditional Maori dance and feast, you'll find a packed cultural calendar of events in many of New Zealand's great cities.
It's Easy to Get Around
Whether you are taking the bus or driving yourself, getting around New Zealand is quite easy. Public transport here is better than in the USA and every major city has a number of bus routes that will take you to the most important places. There are also rail and ferry links throughout the country.
If you choose to rent a car and drive, you'll find the highways well maintained and the scenery incredibly stunning. Make sure that you give yourself extra time to get between point A and point B, as there will be many points where you'll want to stop and admire the view.
The History is Fascinating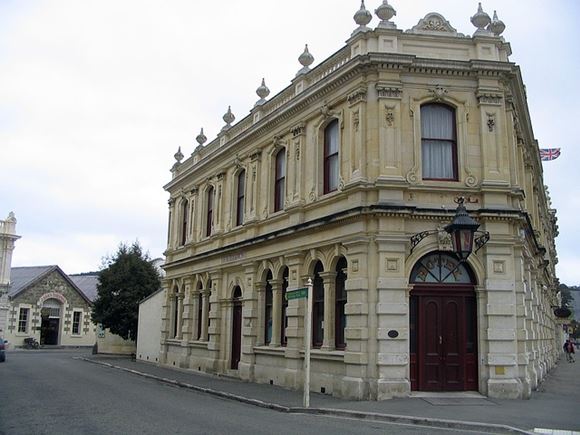 New Zealand might seem like a relatively young country compared to many nations in Europe, but it has a very intriguing past. The first European settler to land was the Dutch navigator Abel Tasman in 1642, but the island was discovered and settled by Polynesians at least 700 years ago.
When you tour New Zealand, be sure to visit the many museums and historic sites you'll see along the way. You'll hear stories of explorers, whalers, traders, Maori chiefs and so much more,
The Food is Delicious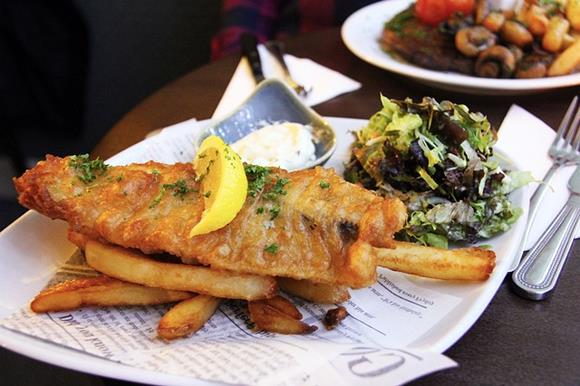 Last but not least, one of the big reasons why you'll love New Zealand is the excellent food. (In fact, for some passionate foodies this is the main reason for their visit!)
If you love seafood, you're in for a treat. Surrounded by ocean bounty, New Zealand's chefs have some of the world's best fish, oysters, crayfish and mussels to work with.
Try the juicy, succulent oysters from the Hokianga, the Snapper from the Bay of Islands and the Greenshell Mussels from Marlborough. Freshwater fish are plentiful too, including trout, salmon and more.
But seafood isn't all the New Zealand culinary scene has to offer. You can also enjoy high quality New Zealand lamb, venison and beef. The fruits that are grown in the Nelson and Central Otago region are superb – such as apricots, cherries and nectarines. Oh, and don't forget to finish off the meal with a scoop of hokey pokey ice cream – a unique New Zealand treat.
Why not add New Zealand to your travel bucket list?
This island nation is the perfect travel destination for empty-nesters who are ready to go on their next big adventure. These are just many of the reasons why you should consider visiting New Zealand once your kids have flown the nest.
ABOUT US:
MoaTrek offers small group tours that take you off the beaten track and show you a friendly, laid back side of New Zealand. Kiwi-owned and focused on personalised, unique experiences – we take care of the details so you can relax and enjoy. Let us help you plan the trip of a lifetime by visiting us a moatrek.com
We are happy to present this post in collaboration with MoaTrek to offer valuable information to our readers.