Last week, Claudia Looi from Travel Writing Pro nominated us to take on the 7 Links Challenge. Thanks Claudia!
Purpose: "To unite bloggers (from all sectors) in a joint endeavor to share lessons learned and create a bank of long but not forgotten blog posts that deserve to see the light of day again."
Our role now is to select our 7  favorite posts in 7 intriguing categories and then pass on the baton to five awesome bloggers. You can find further details of the rules at The 7 Links Challenge created by TripBase Blog.
Here are the seven links we've chosen:
Your Most Beautiful Post
Rollin' Rollin' Rollin' on the Riviera
Driving our little rented Citroën across The Riviera, both French and Italian, afforded us some sensational vistas.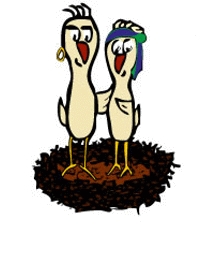 Your Most Popular Post
Life After Kids
This was our first post and lays out our philosophy on travel, exploration, discovery and especially life.

Your Most Controversial Post
Parasite "Kids"
Our thoughts on adult offspring that refuse to take responsibility for their own lives. Were we too harsh? Some folks certainly thought so.
Our Year in an RV – What We Spent & How We Did It
Ever want to chuck it all and hit the open road? Here's how we did it.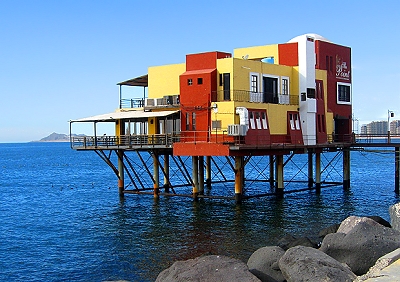 A Post Whose Success Surprised You
Pleasing the Palate in Puerto Peñasco
A beautiful, little known spot on The Sea of Cortez in Mexico, but when our video in this post went viral, suddenly a lot of people knew about it.

A Post You Feel Didn't Get the Attention It Deserved
The Macabre Human Bone Church of Sedlec, Czech Republic
This is perhaps the strangest place we've ever seen and would like everyone to know about it.

The Post That You Are Most Proud of
Genoa's Ancient City in Pictures
Veronica spent a wonderful day just wandering in Genoa's ancient city with her camera and simply fell in love.
Now it is our turn to nominate 5 amazing bloggers:
Simply Sailing Nine years ago, Connie and Dave set sail with their three sons and haven't looked back since! This amazing couple should be on everyone's must read list!
The Roaming Boomers Dave and Carol write about luxury destinations, travel news, travel gadgets, travel reviews and more.
Wanderplex Reena offers daily tips, tricks and inspiration for world travel.
Fab After Fifty Ceri is passionate about making sure women over 50 make the best of their lives-she is the founder of this inspirational online magazine & community for midlife women!
Eileen Barish's Monastery Lodging Blog "Heavenly Accommodations at Sinfully Low Rates" – just gotta love it! An award-winning author & travel expert, Eileen writes books on monasteries in Europe.
Now it's their turn to share with you their 7 links. Enjoy their posts and remember to connect with them.
David & Veronica, GypsyNester.com