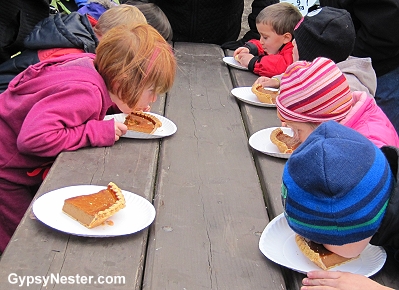 Traveling with young children can be exciting or exhausting, yet it's utterly rewarding. This is usually influenced by a number of factors and the process is different from traveling alone or with adults. Consider these suggestions each time you're planning to take your children on a trip.
1. Make provisions for entertainment
Kids get bored easily during long distances travels. Most of them will choose this period to have a meltdown. The best thing is to pack attractive toys and books so that they won't run of entertainment options.
Make sure that you charge your mobile devices and install interesting games, movies, and shows to keep them engaged. You can limit screen time once you get back to your normal life.
Noise-canceling headphones will come in handy as the ones available in airplanes, and buses may uncomfortable.
2. Get the right gear
Jet lag can take a toll on the bodies of young children and leave them exhausted. Adjusting to a new environment will also take some time. Travel with lightweight strollers if you have babies or toddlers.
It's important to invest in quality gears like backpacks, travel car seats, strollers, and GPS trackers for security. This is the key to reducing risks and making them last longer.
3. Proper planning
Enjoying a family trip often boils down to planning. Give your kids a quick rundown of the trip and what to expect at each stage a few days before traveling. Find out what works for your family and stick to it. For instance, if your children find long flights overwhelming, book shorter ones.
Ensure that you make plans for transportation if your family will be covering long distances at your destination. Plan your itinerary and don't attempt to visit all your favorite spots at a stretch.
4. Leave extra time
It's imperative to give yourself extra time to avoid any unnecessary pressure. Each task will require more time unlike traveling solo. Arrive at the airport early enough so that you can avoid missing your flight. The bottom line is to maintain a flexible schedule throughout the trip.
5. Snacks
Nursing mothers are free to travel with baby food and milk when traveling by air. Make sure that you pack healthy snacks and reusable water bottle for everyone. This is because meals can be extended due to certain circumstances beyond your control.
It's possible to request a kid meal on the airline website at least a week or two before your trip.
6. Pack the necessary items
It's easier to move around when traveling with your family if you don't have heavy luggage in tow. Expensive items and heavy clothing should be left at home. Pack extra lightweight clothes, underwears, baby wipes as you prepare for your trip.
In addition, travel with a first aid box that contains prescription drugs, and over the counter medication for allergies and stomach upset.
7. Accommodation
This must be handled as you book your flight. It's not ideal to be searching for cheap accommodation when you reach your destination. Young children just want to rest before engaging in other activities.
In view of this, search for the best hotels with good facilities on your devices. Ask whether you will need to pay extra for certain facilities, and don't hesitate to ask for discounts.
We are happy to present this collaborative post to offer valuable information to our readers.