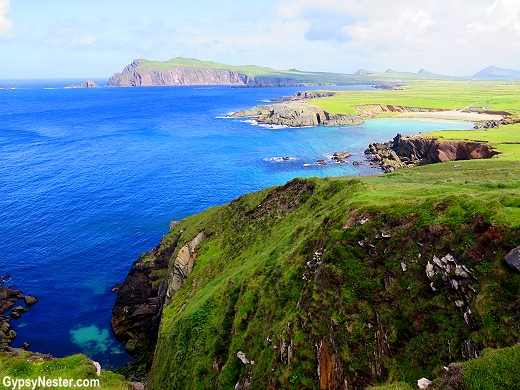 Car renting in Ireland is one of the most preferred options by individuals who visit Ireland and choose to go to the island; renting a car means being able to freely visit locations, choose what to see and where to stop, and completely have nothing to do with public transportation.
If you are also planning on embarking on a trip to this beautiful part of the world (Ireland) then you must check out these tips with relevant information on renting a car in Ireland.
Although Ireland is located on an island subjected to the wind and still a little bit rural, a good car is okay. You do not really need a SUVs (which are usually difficult to find) or vehicles with special gadgets. Ensure that the car you rent meets the size you want for your trip and also make sure it is suitable.
Be aware that in Ireland car owners are expected by law to drive on the left, a tip to take into serious consideration if you choose to opt for a car hire. Some tips include the following:
AUTOMATIC / MANUAL GEARBOX
Most of the cars in Ireland are manually operated by a gear shift. All car rental businesses will have a low number of automatic cars available for rent. If you prefer renting an automatic vehicle, the best option will be to book on time in order to ensure availability.
There have been some cases when clients booked an automatic and found a manual vehicle at the curb. Automatic cars are often more expensive to hire compared to manual cars. If you can't drive a manual vehicle, renting a car which has a manual gear shift is a bad idea as damage could be caused by the wrong use of the clutch.
CAR HIRE COMPANIES
It is important to visit the various websites of trusted car hire companies to compare their services as the deals of local and major car hire companies can be confusing. Most companies offer live support, online booking, and reservations agents by phone.
Nevertheless, ensure to carefully read the terms and conditions, as what is promoted and the terms and conditions can differ. Car rental services in Ireland are offered by many companies, but finding the right company is all that counts.
CAREFULLY READ THE CONTRACT
To fully understand what are your obligations and rights, always go through the contract carefully. Do not hesitate to ask questions in areas you may not be clear. Do not sign the rental papers unless you are fully clear about its various contents and happy with its terms and conditions.
It is also crucial to personally inspect the car for damaged parts because these parts can be very expensive. Pay good attention to all that is written on the contract.
RENTAL CAR INSURANCE IN IRELAND
While having good compare car insurance quotes is an additional cost, it offers rest of mind to individuals who prefer driving only rented cars.  Car insurance Ireland prevents you from losing cash if the car gets written off or stolen.
Getting insurance online for a rented car is a good idea if you wish to save money and time. The advantage of getting the rented car insured online is that you will compare car insurance quotes quickly directly from the insurers even without calling each company and continuously providing the same particulars over the phone.  You can compare car insurance quotes quickly that you are likely to find the most incurable policy and save up more resources.
FILL A CAR RENTAL DAMAGE CHECK SHEET
Before renting a car in Ireland, be sure to get a staff of that rental company to check for any damage that may happen to be on the car. Also, you should repeat the same procedure after dropping the car off to make sure that no damage happened while you were in possession of the car and to prevent paying extra.
Ask for a diagram or a checklist for the present exterior damage before completing the rental. If not, create your own personal list and have it stamped or signed. This can help you in paying additional expenses for damage. Ensure that the car's parts such as the tires, lights, windscreen, and air-conditioning are all in perfect shape before setting off.
We are happy to present this collaborative post to offer valuable information to our readers.