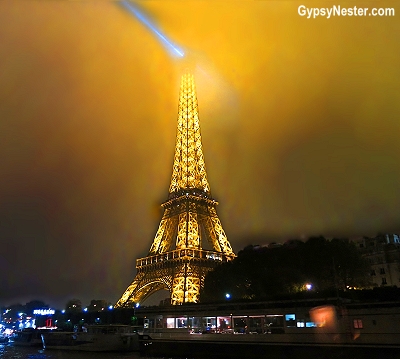 One of the best parts of organizing a wedding is surely the honeymoon planning. This should be the holiday of a lifetime, marking the perfect beginning to your married life.
A honeymoon is often a once in a lifetime opportunity and many couples are tempted to blow their budget on theirs, ticking off those bucket list places. So, where do you want to go?
Whether you want to explore a private island or spend a long weekend in a city you've never seen before, make sure you do your homework before booking. If you need some inspiration, here are five of the most luxurious honeymoon breaks that will deliver the wow factor.
The Maldives
You don't get much more luxurious than The Maldives. A honeymoon in The Maldives is exclusive and secluded from the outside world. With white sandy beaches, bright blue waters and vibrant coral reefs this intimate setting makes for a truly incredible destination.
Away from the hustle and bustle of tourist crowds, there is very little distraction here but, if you do feel like taking part in some activities there is plenty for you to do, whether that's water sports or exploring a new island. After a hectic couple of months planning your wedding, what better place to do nothing but eat, drink, rest and soak up the sun?
Brazil
With some of the world's most iconic landmarks, beautiful golden sandy beaches and home to some incredible tropical rainforests – Brazil is a fantastic destination for honeymoon couples looking for an all-round holiday experience. Be prepared to have your breath taken away with a trip to Rio de Janeiro – a multicultural gem bursting with incredible natural surroundings, jagged cliffs and characterised by the local passion and love for life. Trust us, you won't ever want to leave. Combine relaxing on the beach and exploring new places with your loved one for a trip you'll never forget.
Paris
Paris is known as one of the most romantic cities in the world. Wander the streets hand in hand, taking in the amazing sights and soaking up the culture of the captivating city. Though the Eiffel Tower is a must-see for couples here, be sure to check out other great landmarks such as The Musee d'Orsay and Georges Pompidou museum and monument. When you're not soaking up the atmosphere, enjoy a glass of wine or champagne in a Michelin starred restaurant while enjoying some delicious local cuisine.
Mexico
With a range of luxurious resorts, there's no place quite like Mexico. Enjoy some popular activities including whale watching, snorkeling, volcano tours or a ride on the Copper Canyon Railway and explore some of the country's best landmarks – Chichen Itza or Tulum. If the exploring gets too much for you both, relax on one of the many beautiful golden beaches and take in the sun. Mexico will always be a popular holiday destination thanks to its variety of excursions, keeping you entertained for days.
Cuba
Fast becoming one of the hottest travel destinations, a honeymoon here is full of culture. With old buildings, music, tropical sunshine and many beautiful beaches, you will be blown away by the sheer beauty of this place. Of course, while here you must visit Havana and explore its magnificent history, which is bursting with colourful colonial architecture and amazing Spanish style mansions. It's a city made for people watching and admiring the vintage cars as they head down one of the many cobbled streets. Enjoy live rumba music around every corner and bask in the lovely sunshine.
Make sure you spend time looking around and don't jump at the first place that springs to mind – remember, you want this to perfect so find the ideal place for you both.
We are happy to present this post in collaboration with Louise Wood to offer valuable information to our readers.