Whether you are going on a business trip, or an extended holiday to somewhere new, serviced apartments are among the best accommodation options to look into. They come with more amenities, better locations, and extras that will make your trip more enjoyable.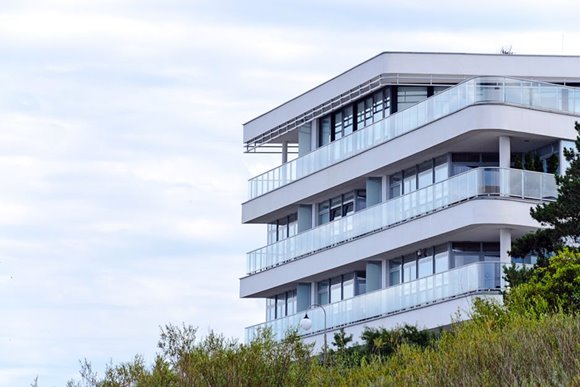 However, choosing the right serviced apartment is only half of the equation. You also need to choose a good serviced apartment provider. It is even more important to work with a provider you can trust when you frequently use serviced apartments on your trips. You can also check Columbia apartments to know how much apartment units in the city cost nowadays.
To make the process of finding a good serviced apartment provider simpler, there are a few questions you want to ask.
Can I Book Online?
Online booking makes securing serviced apartments as your accommodation of choice much easier. Rather than going back and forth over the phone with the provider, you can now get an apartment booked and confirmed online.
Online booking also makes the search itself easier. Click visit website to immediately see the available properties from the high standard serviced apartment provider 'Dream Apartments'. After finding the apartment that suits you best, confirming your reservation is a matter of completing the booking form.
Is There a Customer Support to Contact?
The last thing you want is to run into issues with your apartment or the reservation you made, but things happen, and you want to be prepared for them. When choosing a serviced apartment provider, make sure you also check if there is a way to contact the provider for assistance.
A customer support hotline is ideal; phone support is usually the easiest way to get the help you need with your reservation. A live chat is also convenient, especially prior to making a reservation. You can ask more questions about the apartments and the booking procedure.
As an added measure, check if the service provider has social media pages that you can reach. The social media pages are not always used for customer support, but they are certainly nice additions to have.
Are There Corporate Rates and Deals?
This next one is for those who frequently use serviced apartments for business trips and corporate purposes. One of the reasons why serviced apartments are so popular is because they are suitable for these types of trips, which is why searching for corporate deals is a must.
Serviced apartments for corporations are also more flexible in terms of their amenities and the included services. You can have maid service, 24/7 assistance, and even free Wi-Fi included in the service package, making the accommodation option the most flexible option there is.
Of course, there are corporate rates to pursue too. You can save up to 50% on your business accommodation just by working with a serviced apartment provider that caters to corporate clients. Don't forget to ask for extra discounts to reduce the rates further.
By going through these questions, finding the best serviced apartment provider is very easy to do. With a good provider selected, choosing apartments in strategic locations is even easier.
We are happy to present this collaborative post to offer valuable information to our readers.