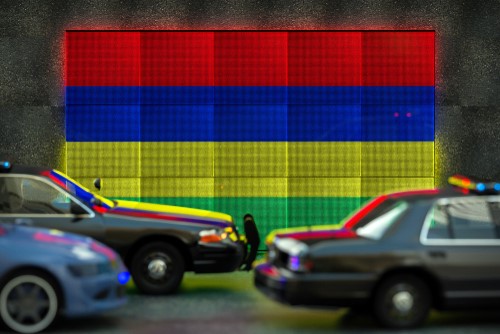 Do you have an old car that doesn't run the way it used to? Is this vehicle only taking up space in your garage that can be used for something more productive?
If so, then what you have is a junk car and a buyer or dealer isn't going to see the same value in it as they would in a new car. However, that doesn't mean there aren't other uses for it!
You can find people online who are interested in older vehicles and can ship it to them with crosscountrycarshipping.com, as well as people in your neck of the woods who could use it for unique purposes. With our automotive knowledge, you'll be able to give your older vehicle some kind of value.
Follow this guide to getting rid of your junk car so that you can put it to good use.
1. Find Junk Car Buyers
While you'll have to rule out buyers who are looking for a newer and more in-shape vehicle, you can still sell a car to junk car buyers. You can find these buyers online so that you can reach as many people as possible, whether they are in your neighborhood or the town next door.
Make sure to follow sources such as the Cash Cars Buyer page to make sure that these buyers have the right qualifications and won't rip you off.
Another tip, in this case, is to ask as many questions about the person and their needs as possible so that you know you've found the right buyer.
2. Sell in Whole or Parts
Older cars still have their value, whether as a whole or in the individual components. Another way you can sell junk cars is by offering the whole vehicle or certain parts to people who are looking to use an older vehicle.
You can find potential buyers online at websites such as Craigslist or auto shops and similar facilities down the road. It's important to test individual parts before selling them to make sure that they work and you'll need to be open to giving buyers a test run so that they can trust you.
3. Sell to Local Junkyards
The junkyard down the street can also provide you money for junking your car to them.
If some of your parts work better than others, then clarify with the junkyard if they want parts or the whole car so that both parties get what they need.
Some junkyards will want to remove certain parts themselves, while others won't mind if you provide the car in pieces if they don't want the whole vehicle. Either way, make sure that all parts are together so that they get the most out of your junk car.
This will help you get the most money possible.
4. Sell for Scrap
Some of you may have a junk car that isn't good enough shape to ride occasionally or even look at as an antique.
That's where selling for scrap comes in, as the metal can still find value in other ways.
Older cars tend to be heavier than newer models, which means that the metal will provide a higher value to buyers. Additionally, you'll need to remove any plastic or rubber from parts you plan to sell, as the metal provides a higher price on its own.
5. Donate to Charity
If you're trying to junk your car and also want to help someone in need, then we recommend looking for charities in your town with car donation programs.
The money that the charity makes from selling used parts will go towards whatever program they focus on. There are also used cars in Phoenix is available.
This is also an opportunity for you to gain a tax write-off. When you give your car to the charity, you will get a receipt that can deduct the donation from your taxes, which rewards you for helping people in need.
6. Create a Work of Art
Some of you may not be wondering how to sell a junk car and feel too attached to get rid of it because of the memories it has brought you.
In this case, you can use your vehicle to show off your  creative skills on car. You can break the car down and transform the parts into a statue that is museum-worthy.
Options for projects include models after human or fantasy-like figures or perhaps a shape that no one has thought of before.
7. Recycle Parts
Even if the whole car can't serve a driving purpose for you or someone else, that doesn't mean that individual parts won't come in handy for another situation down the road.
That's why we also recommend recycling certain parts.
Potential uses may include providing decorations with fiberglass or giving your kids a backyard swing with one of the tires. Make sure to test these parts out before you consider using them later on so that you don't waste your parts.
8. Make a Deal with a Friend
If you're having trouble finding a junkyard, auto shop, or online buyer who is interested in your junk car, then it may be time to consider going to a friend.
We advise finding someone who enjoys working on old cars in their free time so that both of you get the best deal.
Since you'll be dealing with a friend, you'll have a better chance of getting a fair deal because they will understand your needs and situation. This person can provide a variety of items in return, whether it's money or a newer part that you can add to a used or new vehicle in your garage.
Our Take on a Junk Car
Despite its age and current condition, a junk car can still find value and move you forward with your automotive needs.
All you need to do is find the right person to provide it to.
You can sell your car to online buyers, scrap it for cash, donate it to charity, or reach an agreement with a friend down the road. With these options, your junk car will get you a return on your investment.
For more of our automotive expertise, check out our guides today so that you make the best use of your car, no matter how old it is.
We are happy to present this collaborative post to offer valuable information to our readers.
This post may contain sponsored links.