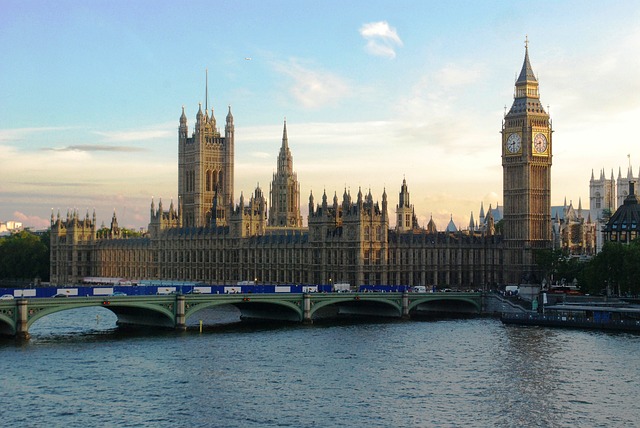 London is renowned for its iconic landmarks and bustling tourist attractions ranging from the likes of the Westminster Abbey, the National Gallery , River Thames, and many more. However, beyond the well-trodden paths, there are many other hidden treasures you can explore!
Yes, there is a side of London where you can find even more gems be it in history, art, and local charm. Here are some of those off-the-beaten-path destinations in London that can offer a unique and authentic experience beyond the typical tourist attractions:
Leadenhall Market: A Victorian Wonderland
Nestled in the heart of the financial district, Leadenhall Market is a hidden gem and one of the must-see London attractions that will certainly take you back in time. It stands as a captivating blend of historical grandeur and contemporary vibrancy, making it a unique and captivating destination.
Dating back to the 14th century, this covered market boasts stunning Victorian architecture, with ornate wrought-iron and glass work adorning its ceilings. The market is a thriving hub of pubs, and eateries, providing a perfect blend of history and modernity. The cobbled pathways are lined with a delightful array of artisanal stores, creating an inviting atmosphere for exploration.
From high-end fashion to eclectic souvenirs, Leadenhall Market caters to diverse tastes. Its architectural splendor and bustling ambiance have not only attracted tourists seeking a glimpse into London's past but have also served as a backdrop for notable film and television productions.
A visit to Leadenhall Market is a sensory journey, offering not just a shopping experience but a visual feast and a step back in time, all within the heart of one of the world's most dynamic cities.
Daunt Books: A Bookstore for Travel Enthusiasts
Tucked away in Marylebone, Daunt Books is a literary haven that caters to the discerning traveler. Housed in an Edwardian building with oak galleries and skylights, the bookstore specializes in travel literature and books on exploration. The carefully curated collection reflects the spirit of adventure, making Daunt Books a must-visit for those who seek inspiration for their next journey.
It's a place where the love for literature and the spirit of exploration converge, making it a delightful and distinctive stop for any visitor to London. The ambiance is serene, encouraging visitors to get lost in the pages of a book and embark on a literary voyage.
While the exterior retains an old-world charm, the interior is a treasure trove of travel literature, carefully curated to cater to the discerning explorer. The bookshop's unique feature is its organization by country, encouraging visitors to embark on literary journeys specific to their travel interests.
The hushed ambiance and Victorian aesthetics make Daunt Books an immersive experience, transporting visitors into a bygone era of exploration. Beyond being a mere bookstore, Daunt Books becomes a destination where tourists can not only purchase a book but also embark on a literary adventure and find inspiration for their own travels.
Little Venice: Tranquil Waterways in the Heart of London
Escape the hustle and bustle of central London by discovering the picturesque waterways of Little Venice. This hidden oasis is characterized by tree-lined canals, charming houseboats, and waterside cafes. Take a leisurely stroll along the towpaths, or opt for a boat tour to explore the area from a different perspective. The tranquility of Little Venice provides a stark contrast to the city's fast-paced life, offering a peaceful retreat for those seeking solace amidst London's urban landscape.
The meandering waterways, lined with willow trees and adorned with colorful barges, create a picturesque setting reminiscent of a Venetian dreamscape. Quaint waterside eateries beckon with their enticing aromas, inviting tourists to savor a moment of respite while enjoying the view.
Beyond its undeniable charm, Little Venice encapsulates a fusion of nature and urbanity, providing a unique and peaceful retreat in the heart of London, where the city's pace momentarily slows, and a more tranquil, waterside atmosphere prevails.
The Harry Potter Studio Tour
You can also go on a tour to the Harry Potter Studio, located at Warner Bros. Studio in Leavesden, just outside London where you will get a chance to immerse into the actual sets used in the famous film series.
In fact, you will get to see the real costumes, props, and sets that brought J.K. Rowling's magical world to life! The tour includes insights into the filmmaking process, from special effects and set design to costume creation and creature development. You can simply book a tour via https://londontickets.tours/ and explore this unique and immersive experience that goes beyond traditional museum exhibits in London.
Seven Dials: Quirky Intersection, Endless Discoveries
Seven Dials in Covent Garden is a unique intersection where seven streets converge. This area exudes a distinct charm with its historic architecture and vibrant atmosphere. Seven Dials gets its name from the seven streets radiating from a central pillar, creating a distinctive layout.
Away from the bustling crowds of more renowned landmarks, Seven Dials offers a quieter, more intimate experience. Visitors can meander through narrow streets and hidden passages, stumbling upon independent stores, quaint cafes, and unexpected street performances.
The central pillar, adorned with a sundial, serves as a focal point, adding a touch of historical intrigue to the ambiance. It's a place where the old meets the new, where tradition mingles with creativity, making Seven Dials a delightful and offbeat gem for those seeking to explore the authentic and eclectic side of London.
The Seven Noses of Soho: Whimsical Street Art Hunt
If you enjoy a scavenger hunt with a creative twist, the Seven Noses of Soho provides an amusing and unconventional experience you must try. Created by artist Rick Buckley in 1997 as a commentary on the proliferation of CCTV cameras, these sculpted noses are scattered across the streets of Soho.
This offbeat treasure hunt in London adds an element of whimsy to the exploration of London's streets. The Seven Noses of Soho add an element of whimsy and intrigue to the vibrant streets of London's Soho district, making for an unconventional and delightful tourist destination.
Each nose possesses its own distinct character and is strategically placed, creating a charming and unexpected urban adventure. Locating all seven noses becomes a playful adventure, leading explorers to unexpected corners and hidden alleyways. Beyond the iconic landmarks, the Seven Noses of Soho showcase the city's artistic and eccentric side, providing a memorable experience for those seeking a quirky and offbeat exploration of London's streets.
Epping Forest: Nature's Haven on London's Doorstep
Escape the urban jungle without leaving London by venturing into Epping Forest, a vast expanse of ancient woodland located just a short distance from the city center. This hidden gem offers a breath of fresh air and a chance to reconnect with nature. Explore the network of trails, discover ancient trees, and encounter diverse wildlife in this protected forest. Epping Forest provides a serene retreat for those seeking a break from modernity, making it an ideal destination for a day of hiking or a peaceful picnic.
The landscape is adorned with centuries-old trees and invites visitors to explore its winding paths, revealing a landscape unchanged by time. Nature enthusiasts can revel in the diverse flora and fauna, while history buffs may stumble upon remnants of ancient earthworks and historic sites.
Just a short journey from central London, Epping Forest stands as a testament to the city's commitment to preserving natural havens, providing a perfect day excursion for those seeking respite and rejuvenation in the heart of this vibrant metropolis.
Wrapping up
London's hidden treasures, concealed beneath the surface of its well-known attractions, offer a glimpse into the city's diverse and vibrant soul. Each of these attractions and destinations contributes a unique chapter to the narrative of London's rich tapestry. As you venture beyond the tourist trail, you will inadvertently unveil a side of London that is not hyped up enough, and deserves just as much recognition as the other popular tourists' destinations in this amazing city!