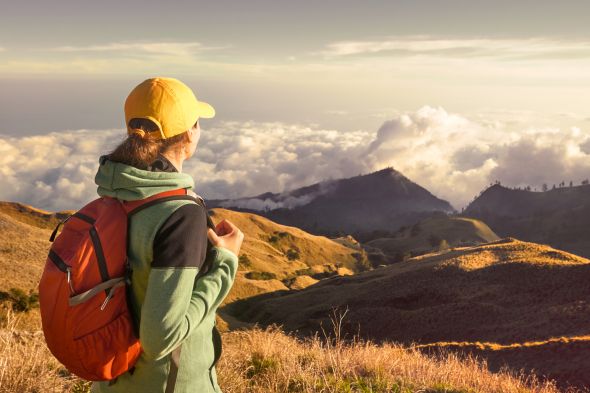 Travel has always been the best remedy to rejuvenate as it adds freshness to life. But the pandemic halted tourism unprecedentedly and confined even the most avid travelers at home. The situation inclined people all the more towards wellbeing. Not surprisingly, wellness travel trends are emerging swiftly all around the world, and they are here to stay. If you want to relish the experience of wellness travel this year, here are the trends worth trying.
Self-care retreats in remote locations
Self-care and financial security have gained the top priority in the lifestyle index. Currently, self-care retreats in remote locations are emerging as tourism winners. You can try them to enjoy nature-centric experiences while going the extra mile with self-care. These resorts offer a host of wellness services like massage, aromatherapy, yoga sessions, and more. Retreats in remote locations offer homely and pocket-friendly experiences.
Sustainable tours
 For years, countries have been creating awareness about sustainability via various actions. With time, travelers have started valuing sustainable tours and destinations. Some corporations have even adopted sustainable destinations as their CSR initiatives. Sustainable wellness tourism offers healthy yet luxurious breaks without burdening the environment. It also ensures to benefit host communities that struggle to stay afloat amid the pandemic. These eco-friendly destinations have time and again proven that nature is the best healer, making them ideal this year.
Cannabis vacations
In states where recreational cannabis is legal, cannabis vacations wellness is trending among tourists. These holidays promise immense relaxation and de-stressing that are the need of the hour.  Start by booking cannabis-friendly accommodation. Moreover, you need to choose your products wisely and pack discreetly. Edibles make a great choice, and you can explore the get kush menu to stock up for your next holiday. While opting for this vacation idea, it is important to know local regulations about legitimate age, permissible quantities, and norms for consumption in public.
Holistic holidays
Maintaining the equilibrium of mind, body, and soul can keep you healthy and happy in the toughest times. Planning a holistic holiday can help you achieve this goal easily. Yoga, meditation, ayurveda, naturopathy, and aromatherapy are major components of these holidays. Even if you cannot afford a luxury wellness resort, you can book a vacation home and practice these therapies on your own.
Solo trips
Every individual who prefers solo travel has a variety of reasons to do so. One common reason is that it boosts self-confidence. These trips have always been popular due to their substantial wellness benefits. The most significant benefit right now is that traveling solo reduces the possibility of infection. Moreover, you get an opportunity to explore a destination at your own pace within your budget. Such tours can create an incredible fusion of cultural and wellness holidays.
Wellness tourism is trending for valid reasons. The best thing about it is that it comes in different forms. You can explore these ideas and pick one that matches your budget and preferences. They are worth exploring because you deserve the best when it comes to self-care.