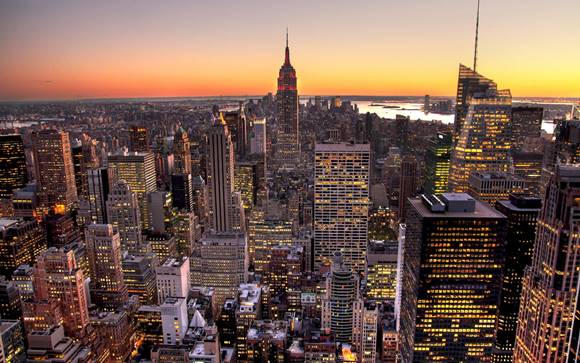 Whether you're planning to visit New York City for business or pleasure, the city that never sleeps has a lot to offer. From luxurious hotels to exciting attractions, Midtown Manhattan has something to suit every preference. Here are the top five reasons you should visit this bustling part of the Big Apple.
The Westgate
When you need to find the perfect place to stay for your trip, The Westgate NYC Hotel is an excellent choice. Not only is it within walking distance of many attractions, but it also features an in-house restaurant and plenty of amenities to keep you comfortable. As New Yorks Historic Midtown Manhattan Hotel, The Westgate provides 24/7 front desk service for guest convenience.
Times Square
Whether you want to get some shopping in or attend a Broadway play, a visit to Times Square can make your dream a reality. As a cornerstone of the city, Times Square is always crowded and well lit so you're sure to find something exciting. If you're planning a trip around the holidays, stop by the iconic New Year's Eve celebration to ring in the new year with locals and tourists alike.
Fifth Avenue
Every shopping enthusiast dreams of having a spending spree on Fifth Avenue. From clothes and accessories to jewelry, the items offered on Fifth Avenue are luxurious and high-end. Manhattan's shopping district is home to many stores, including those listed below.
• Vuitton
• Tiffany & Co.
• H & M
• Cartier
• NBA store
• Gucci
Empire State Building
Get a breathtaking view of the city from the top of the Empire State Building. Tour the exhibits on the second floor to experience unique history and culture and then began your ascent to the top. Stop at the 86th floor to see the partial views but make sure you go all the way to the 102nd floor to get the full effect. Afterward, make sure you visit our gift shop and Visitor's Center for a souvenir.
Rockafeller Center
If you're planning a holiday trip to New York City, you can't miss the annual Christmas tree at Rockafeller Center. During the rest of the year, climb to the top of the observation deck to get a bird's eye view of the city. The attraction features a variety of exhibits each year, so make sure you tour them to learn more about the history and culture of the city. Restaurants and numerous stores make this attraction ideal for families.
We are happy to present this collaborative post to offer valuable information to our readers.