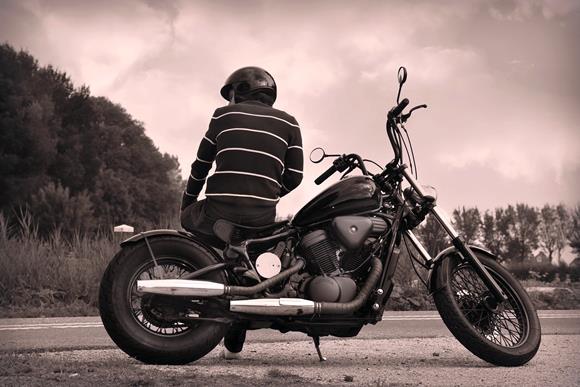 The number of motorcycles has increased immensely in recent years. This is because it is one of the most accessible and preferred means of transportation. Motorcycles are mainly used in short distances and should be insured to keep you ready in case of an unwanted event.
The right insurance is crucial as it covers all accident-related injuries to you and your passenger. Motorcycle insurance is a policy that resembles regular auto insurance. However, the main difference is they have different types of coverage.
Below we discuss the best motorbike insurance that may save you money.
All motorcycle insurances cover the rider's liability when they get involved in an accident that causes property or human injuries. However, you can upgrade the package, which provides security, in case your motorcycle gets damaged or stolen.
The motorcycle insurance is paid annually or monthly to keep the policy in place, and you must pay a deductible whenever you file a claim. Below we discuss what is covered in motorcycle insurance.
Collision coverage- this coverage reimburses the rider in case they get involved in an accident.
Liability coverage- covers the driver's losses when they get involved in an accident with severe damages.
Comprehensive coverage- this caters to your bike's repairs if it involves an accident with fire or animals.
Which Bikes are Covered?
Motorcycles have existed for a long time and have been one of the most in-demand transportation means. This increased popularity has led to massive production, and the types of bikes covered include the following;
Trikes
Dirt bikes
Sports bikes
Dual sport bikes
Remember, certain insurance companies provide insurance for mopeds and scooters, and you can determine that by checking their website. Motorcycle insurance is comprehensive, meaning it covers most incidents. However, the following things are exempted from most insurance policies;
General maintenance
Competitive riding
Injuries caused when racing
Commercial bike usage.
How Much Does it Cost?
Motorcycle insurance costs range from numerous factors. Most insurance organizations consider your driver profile to determine your premium, including;
Age
Driving record
Location
Credit score
These companies also check your bike's model, make, mileage, and year for accurate estimates. This generally means more expensive motorcycles have a higher insurance rate. Motorcycle owners should also choose an insurance company keenly, as prices range significantly.
Who Needs Insurance?
All riders with registered motorcycles need insurance, as it is a requirement in almost all states. These riders should also carry a minimum coverage amount if their state requires insurance to avoid legal trouble.
How to Save on Motorcycle Insurance
As stated above, motorcycle insurance rates vary from one company to the other. Riders have come up with various ways to lower these rates, and below we discuss some;
Search for discounts
Bundle your policies
Join a motorcycle organization
Clear the annual premium completely
Study a motorcycle course
Final Thoughts
Motorcycles are one of the most common means of transport due to their accessibility and affordability. The above article has discussed all you need to know about motorcycle insurance, and you can reach out for more.