Note: We've been notified that this "attraction" has closed.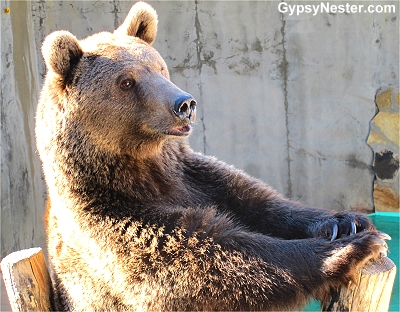 After forking over five dollars each, we were told about the different types of bears in the "park," black, Asian, cinnamon and even grizzlies, then were pointed in the direction of some stairs.
At the top there were plates of apples and bread for feeding the bears, one dollar each please. We grabbed one and walked over to look down into the bear enclosures.
This was hardly a park, bunker would be a better term.
While it was interesting, and likely the only chance we'll ever get to feed a full grown grizzly, there was an overall pitiful air to the place.
In their defense, the park has rescued orphaned and injured wild bears, and the animals seem well cared for, but seeing these massive creatures confined to concrete cells and reduced to begging tourists for a morsel of food didn't feel too good.
And it certainly didn't conjure up any visions of Germany's famous Schwartzwald.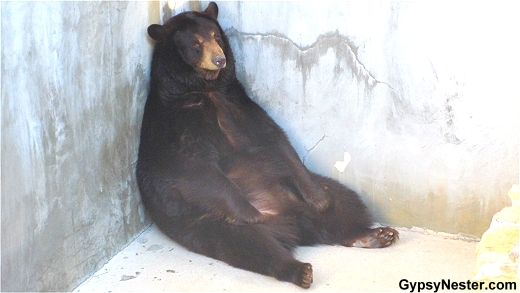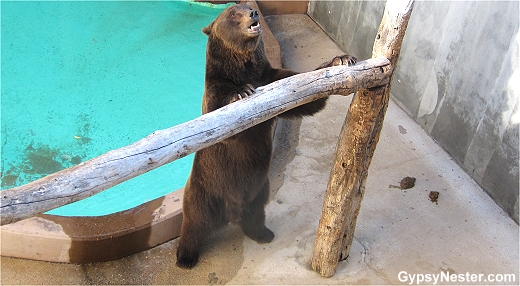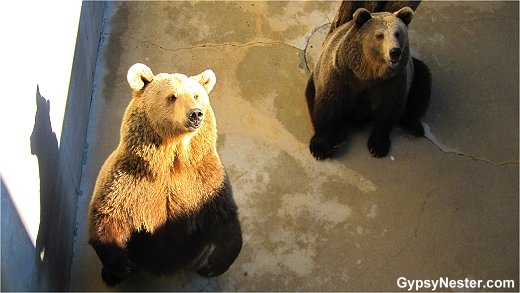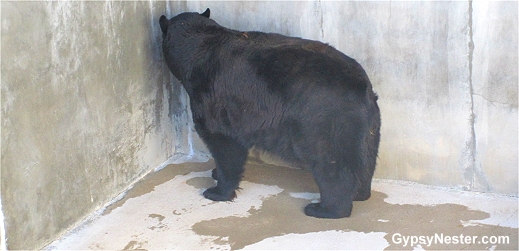 The Black Forest Bear Park is located in the beautiful and surprisingly Germanic town of Helen, Georgia. For more on Helen: https://www.gypsynester.com/helen.htm
David & Veronica, GypsyNester.com
YOUR TURN: Would these bears be better off in the wild or in this park with all of their needs met? What do you think?