We all know exercise is important for health, and we're often told to get outside and be active. But what about the long, cold winters, when the ground at our favorite park is covered with ice? What about those days when morning showers stretch out into an interminable all-day washout? Luckily, there are plenty of indoor sports to help you stay active and entertained, even on the nastiest of days. If you don't play any of them at the moment, don't worry.
With practice and patience, you can pick them up in no time. Here are eight awesome indoor sports to keep you active every day, rain or shine.
Racquetball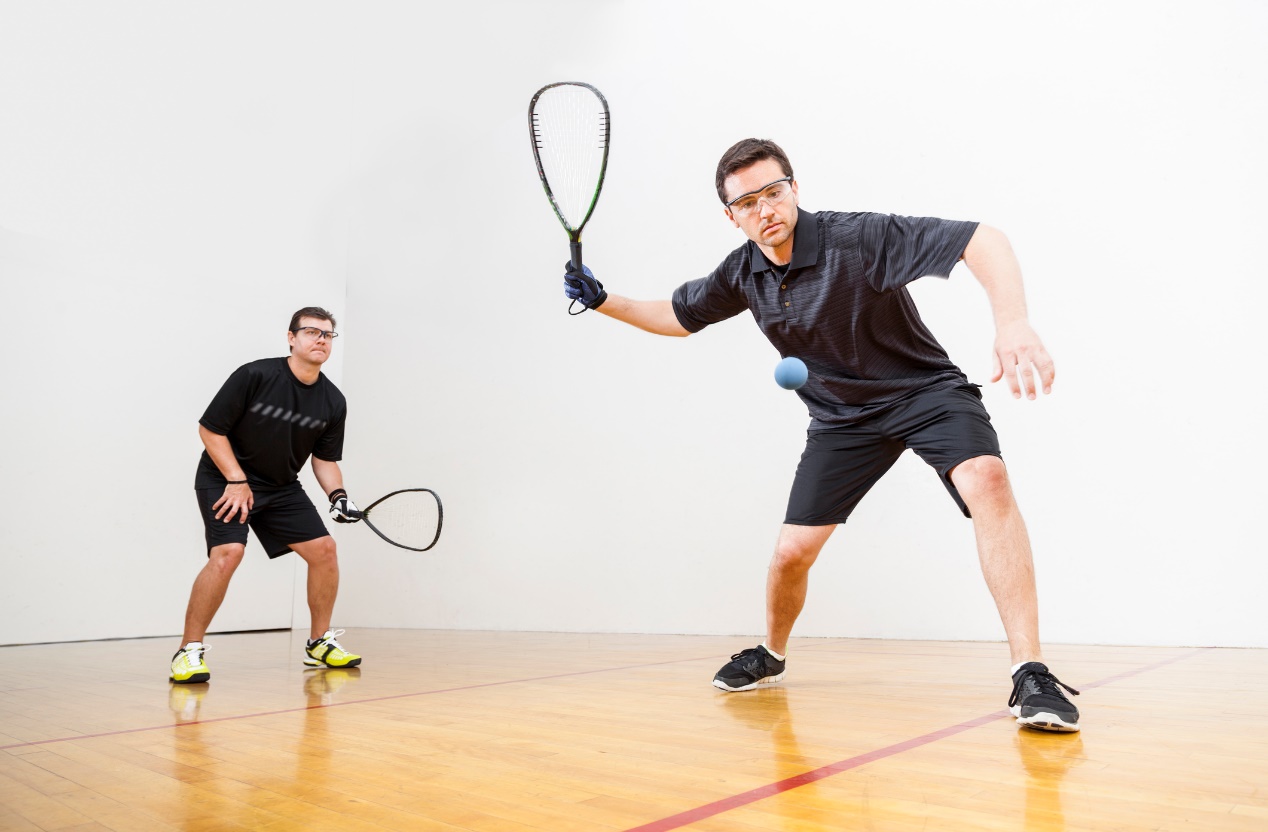 If you like to play tennis, then this adaptation is perfect for you. Racquetball has become increasingly popular in the last fifty years, and now courts can be found in many gyms. Participants play by batting a hollow rubber ball against a wall with small racquets. The entire court is considered within play, making for a zany and active game. With just a single friend, this sport can keep you in shape and entertain for a lifetime.
Axe Throwing
Axe throwing's popularity is definitely on the rise, and you most definitely will be able to find a spot near you where you can practice this sport. Such is the growing popularity of this sport that you can actually join an axe throwing league and make this an opportunity to also meet new people. This is of course a sport for people who aren't as active and may want to start axe throwing as a "gateway sport" towards getting fit and maybe later on getting into more physically demanding sports.
Squash
Almost similar to Racquetball with some few differences in rules, this game is hugely popular around the world, making it perfect for an international group of friends. Like racquetball, it is an energetic game and a great source of aerobic conditioning.
Badminton
This is a more traditional racquet sport, in that it uses a net rather than a wall. It is different, however, in that there is no ball, but rather a "shuttlecock" or "birdie"- a conical projectile with feathers (or plastic pieces resembling feathers). The flight of the shuttlecock makes for long rallies. Technique and strategy are of the utmost importance, making this a fun game to try to master. There are badminton clubs in communities around the world, most of which will be happy to welcome beginners.
Table Tennis
Also known as ping pong, this game takes all the excitement of tennis and shrinks it down to the size of a table. The tiny, lightweight ball comes flying off the wooden paddles, making for exciting back-and-forth rallies. There are endless techniques to learn and practice, with experienced players mastering the ball's every spin. If you have space and the budget, a table at home provides endless entertainment. And while it might seem like table tennis is more sedentary that some other indoor games on this list, you'll quickly find that a couple of sustained rallies will have you sweating as if you were at the gym.
Ice Skating
Skating can be challenging to master, but once you've learned to do it, you'll have a new skill that you can enjoy for the rest of your life. Many communities have public rinks where you can participate in "free skates," which are great opportunities to practice and learn. If you want to get competitive, you can take the next step and look into speed skating or figure skating, sports that allow you to showcase your talent on the ice.
Ice Hockey
If you're a natural team player and you've mastered skating, you can also give ice hockey a try. This physical game is hit in North America and parts of Europe for a good reason: it's exciting, challenging, and a ton of fun to play. Teams of six (including goalies) compete against each other, each attempting to score a goal by shooting a rubber pellet called a "puck" into the opposing team's net. Teamwork, grit, and determination are often rewarded, as well as skill with the puck and quickness on the ice. Ice hockey is also a tremendous workout, requiring countless sprints up and down the ice.
Basketball
Basketball is one of the most popular sports in the world because it is simple, fun, and can be played inside or outside. On a nice day, an outdoor court might be the perfect spot for a pick-up game, but when the weather gets tough, an indoor court gives enthusiasts the chance to keep playing. Lots of communities have recreational leagues, and some gyms offer time slots for reservations or "free shoot" opportunities.
Swimming
If your community has an indoor pool, then swimming can become an indoor sport for you. Since your body becomes weightless in the water, swimming is an excellent form of exercise that does little harm to your body. Unlike running, swimming will not cause issues in your joints or bones. There are a number of strokes to learn, from the simple freestyle to the majestic butterfly. With a little bit of practice, there's no reason you can't master them all.