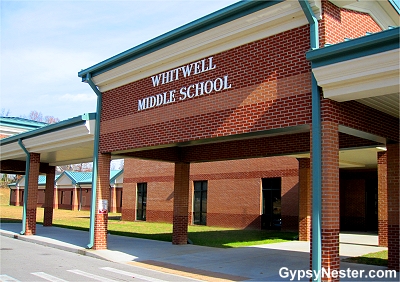 Playing is essential in the development and growth of children. Sporting can be adventurous and fun. Outdoor activities essentially help children to be physically fit, social, imaginative, cooperative and understanding to the environment in general. However, we should create safe playgrounds that allow children to explore new dimensions. For more information, click this.
About 70 percent of playground injuries result from falls. While most injuries are bruises and minor scratches, sometimes these injuries result in fractures and although rare, head and spinal injuries.
Playgrounds surfacing specialist provide flooring survival and guidelines to ensure the safety of our kids. Some popular Play area surfaces include rubber mulch, wet pour, artificial grass and many more. Specialists listen to your idea to make sure that you get what you want.
One of the major considerations in playgrounds safety is the critical fall height. The height depends on play equipment. High play equipment requires thicker depth surfaces.
Safety Surfaces
Wet pour is one of the most popular flooring for playgrounds. Also known as rubber tarmac, the surfacing is renowned for its two-tier specification. If you want a natural look, rubber mulch is the most suitable installation. Grass mats also make playgrounds look natural. They are usually installed over pre existing grass.
Flooring specialist provides bespoke surfaces that are unique to your institution by following your design specification. If you don't use service of specialist both for new projects and repairs, the flooring may not be fitted appropriately or correctly. Eventually, your playground surfaces will not pass safety tests.
Safety tips
• Children should be supervised all the time
• You should limit the appropriate equipment according to their abilities and age
• Regularly check that the flooring doesn't have holes and are hazard free
• Maintain a soft surface of 300 mm depth around and under all play equipment
Top 3 surfaces:
Wet pour surfacing
Wet pour surfacing is the best safety surfaces for nursery or school playground. It consists of EPDM rubber granules which are mixed with a special binder. It is available in different colors. One great thing about this flooring is that it requires little maintenance. It has a great impact absorbing qualities.
Rubber Playgrounds mulch
Basically, rubber mulch is a bonded play bark that has shock absorbing qualities to create a safe surface for children. Bonded rubber chippings are bound together with resin. It offers a natural look and is more suitable for woodland areas that become muddy during wet weather. It is also available in multiple colors.
Artificial grass
Synthetic turf is the ideal playground flooring for children playground. You can install a shock under the artificial grass to create a more absorbing surface. If you are looking for a more natural appearance, this is a great option.
These three surfaces provide a big advantage compared to natural grass. The best surface is dependent on the equipment you are using and personal preferences. Artificial grass is ideal both for indoor and outdoor surfaces. It is also easy to maintain and clean.
When choosing a playground to ensure that it is easy to maintain and provides the required safety. This means that you avoid stones, concrete and hard pavers. Safety also covers health hazards include toxic chemicals and hidden foreign objects.
Conclusion
When providing a playground for your children the safety is of paramount importance. Children can accidentally fall while playing. The purpose of soft safety surfaces is to provide cushion and reduces the severity of injury in accidental falls. Thanks to the technology innovations these safety surfacing do provide a not only safe but also a visually attractive platforms.
We are happy to present this collaborative post to offer valuable information to our readers.