Before we crossed the first of the forty-two bridges we would encounter through The Florida Keys, we made a stop at the incredible Coral Castle.
The story of this remarkable place is both mysterious and romantic. According to legend, Edward Leedskalnin was jilted by his bride-to-be the day before his wedding.
Heartbroken, he came to America from his native Latvia in 1923 and spent the next twenty-eight years building this monument to his lost love.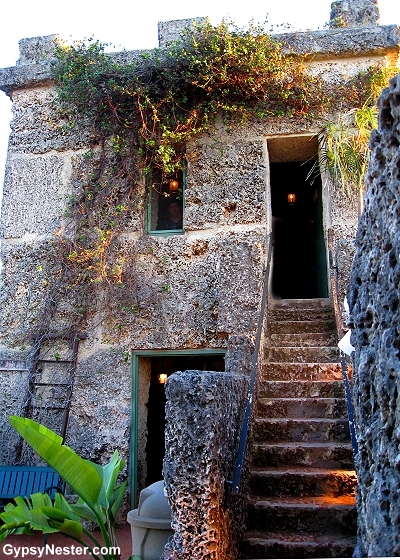 The mystery comes into play with the fact that he made his masterpiece single handed, somehow moving and placing giant stones weighing up to thirty tons.
There was all kinds of speculation that he had harnessed some sort of power, most likely magnetic. But when he was asked about his feat his reply was that he had "discovered the secrets of the pyramids" and that he "understood the laws of weight and leverage well."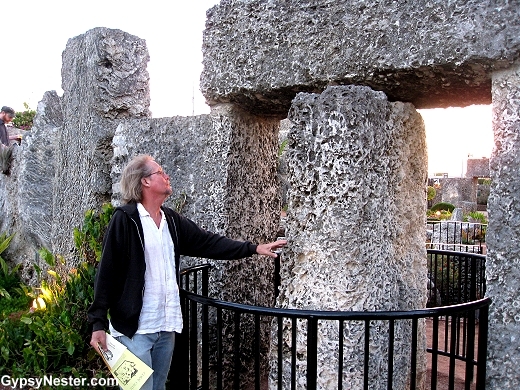 However he did it, we found it quite impressive. Beginning at the nine ton, perfectly balanced front gate, we wandered among the coral creations, towers and rooms, all held in place only by gravity. Leedskalnin managed this by precise cutting, without the use of any mortar.
He also made furniture, including a heart-shaped table and one in the shape of Florida, twenty-five rocking chairs, beds and a even a throne to preside over his castle, all carved in solid stone.
The more we examined his handiwork, the more amazed we became. Even more amazing, after thirteen years of secret construction at his home in Florida City, he decided to move the entire structure ten miles north to its present location in Homestead.
It took him three years to move it, and then he continued to add on to it until his death in 1951.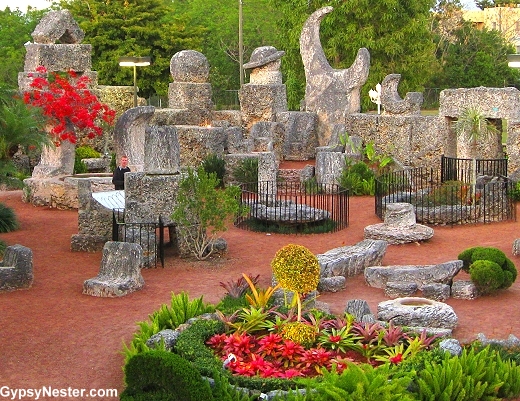 Click here to see our full story on the Florida Keys!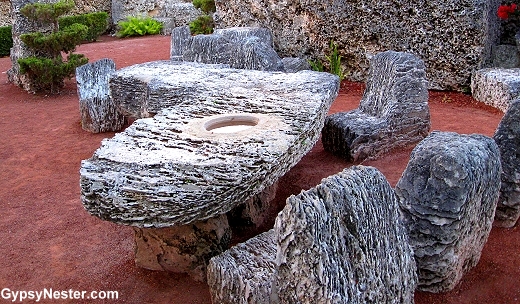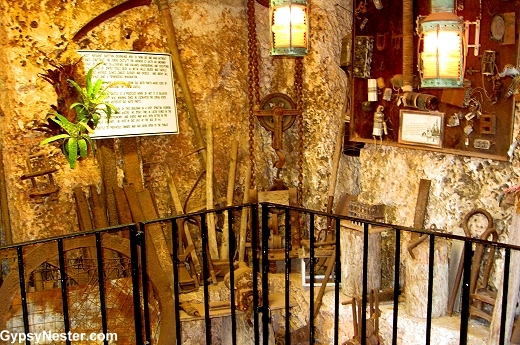 Click here to see our full story on the Florida Keys!
Click here to see our full story on the Florida Keys!
David & Veronica, GypsyNester.com