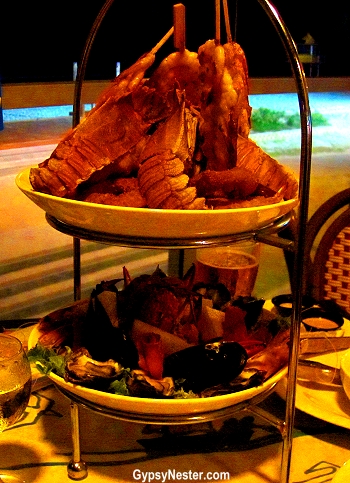 In any event or ceremony, if there is something that has to be done right is the food. Majority of the people in Perth and anywhere else, are obsessed with food. This makes food one of the factors that determine if a party was good or bad. You do not just want the food in your party to be good; you want it to be perfect.
One of the ways you can be sure to get food that is perfect for your party is to hire a catering company that has served long enough in the industry and not just any.
There are factors you have to consider first. With a long serving caterer in Perth, you are sure of good catering services and good food. The wise man once said that, "Old is gold." This is why this article will embark on the longest serving caterers in Perth and the factors you should consider before hiring one.
Factors to Consider when Choosing a Caterer in Perth
1. Flexibility & Responses
After making a phone call, you will easily know if a caterer is really interested in you or not. Get a caterer who shows interest in you and your needs. They should understand and be interested in the needs of your guests too. Your caterer should also be flexible enough to provide your requirements.
2. Reviews and Testimonials
The caterer should have reviews and testimonials from other people and previous clients. It is from these reviews and testimonials that you will know if their services are good or not. Their reviews must be positive since the competition of catering in Perth has stiffened with time. Better yet, get in touch with the previous customers and enquire about their experiences with the caterer.
3. Other Services Offered
Good caterers will leave no table turned. They will not stop at giving good food. You will need other services to cover beverages, equipment hire amongst many others. A good caterer should have a network of other professionals they work with to ensure that the execution is smooth.
4. Free Samples
The caterer should be confident enough to allow you to taste their food before you book their services. How will you know the quality of their food if you don't taste it yourself?
The Best and Longest Caterer in Perth
1. Beaumonde Catering
It has been in service since 1989. It offers catering services in weddings, corporate events and private functions. The services are up to standard and the food is delicious. Many people in Perth can testify to the good services it offers and the cost is friendly too.
2. Elegant Touch Catering
It has been in service since 1982. They have excellent services with tasty food that will leave your guests licking their fingers. The costs are affordable and they ensure they have delivered exactly want their clients want and even more!
3. Prestige Catering and Event Hire
It has been in service for over 15 years. It offers a variety of menu options including BBQ and share plate catering, food stall catering, cocktail and finger food wedding catering, high tea wedding catering and spit roast & buffet wedding catering. Their prices are not expensive.
At the end of the day, you do not want the people in your event complain about food. They would rather complain about anything else but not food! The more experienced the caterer is, the better. The guide above will help you in choosing the longest serving caterer that suits your needs best. Ensure your event is perfect and getting the right caterer is one way step to take towards your utopia!
We are happy to present this collaborative post to offer valuable information to our readers.