This year the Grand Marais Mardi Gras Parade in Jeanerette is on Sunday March 19th. Here is our look at a visit a few years ago.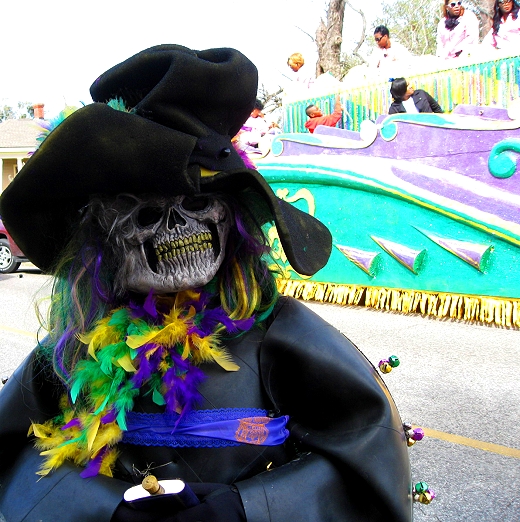 Some Mardi Gras parades are focused on floats and bead throws. Not in Jeanerette.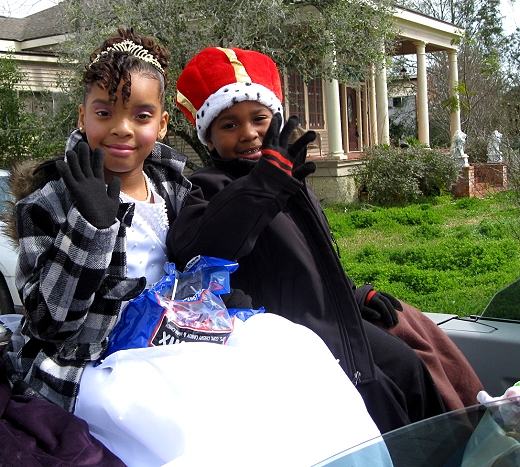 This little town of 6,000 throws a real show. Marching bands, twirlers and dancers of all ages fill out the spaces between the floats.
They don't call Jeanerette "Sugar City" for nothing – this town doesn't mess around with the treats they throw – candy, beads, stuffed animals, candy, trickets, oh, and candy. And gum. (click here to find out more on Mardi Gras outside of New Orleans)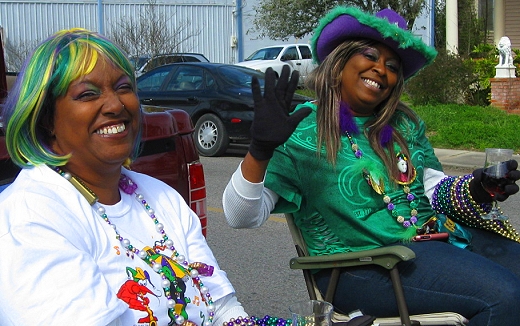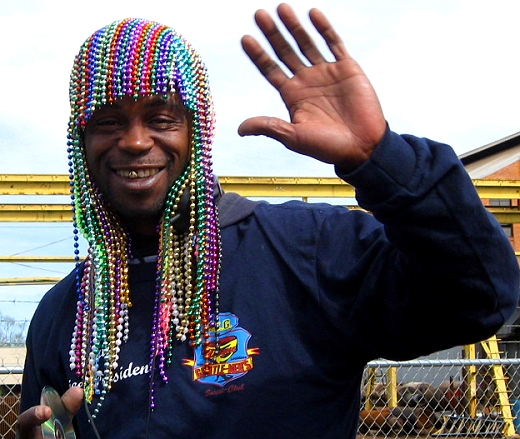 Click here to find out more on Mardi Gras outside of New Orleans
David & Veronica, GypsyNester.com
Delve deeper:
See our entire journey discovering Mardi Gras outside of New Orleans
Visit the crazy Courir de Mardi Gras, in Church Point – chicken chasing!
Check out the authentic celebrations in Eunice and Mamou
Go hog wild at an old-fashioned Boucherie meat fest!
Watch dogs celebrate Mardi Gras at the Krewe des Chiens Dog Parade
Find out how to get booze at a drive-thru window
Join us at the parade in Lafayette
Learn more about the Acadian, Canadian, and Cajun connection
See our thank you to the mysterious person at the Dog Parade who commited a wonderful act of kindness!