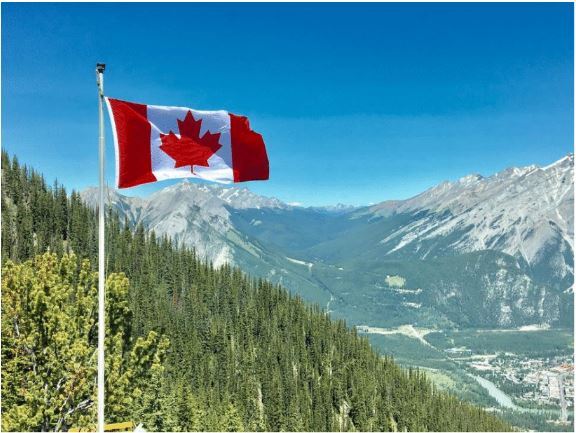 Visiting and exploring new Canadian destinations is immensely fun. With the new Canada eTA system, it is now easier than ever to get to the country. However, travelling to a place in economy coach is less so. As Canada is one of the most visited places in the world, travelling there can be a bit hectic for the uninitiated. Here are several useful tips that will help you get to your dreamy holiday destination in Canada in comfort with less hassle:
Hire a Private Charter Flight
If you are travelling from the U.S., the most comfortable way to get to Canada is via a private jet. When you are in Canada, to get to your final destination, consider hiring a domestic Pilatus PC-12 aircraft for optimal comfort. There's no better way to avoid long lines, cramped airplanes, and lack of leg space. While international charter flights are expensive, domestic Canadian ones are less so. When you are looking to enjoy a dream vacation, the cost and convenience would be well worth it.
Call Your Credit Card Company in Advance
No thanks to risking international scams, credit card companies have stringent rules with regards to swiping your plastic in foreign destinations. Even in Canada, a non-Canadian card company may deny you services. You can avoid this problem by informing your credit card company in advance that you are planning to use your card in Canada. You may even be able to benefit from travel perks by telling the card company well before you land in Canada.
Pack Garment Bags
You are visiting Canada, so buying maple syrup is a must. The last thing you need is for your souvenir syrup to spill all over your clothes in flight. You can avoid this particular nightmare by using waterproof garment bags. Put your clean clothes in the garment bags before they go in your luggage to avoid unpleasant surprises en route.
Avoid Metal on Your Person
Even the most comfortable jet flight can be ruined by airport security. There no way to avoid this unless you have diplomatic immunity. You can, however, make the process a lot less painful with a few simple tricks. For starters, get rid of any metal on your person that would set off the metal detectors at the security line. That means no earrings or metallic bangles. Also, try not to wear a belt with a metal buckle. As you would have to take belts off, wear pants that fit you without needing a belt.
Bring a Warm Jacket
Canada is a cold country. And airplanes are even colder. So don't forget to pack a winter jacket in your carryon bag to wear in flight and also after you land. It's important to keep in mind if you are travelling from southern parts where it's much warmer than in Canada.
Pack Paper Books
Long flights are much more comfortable when you have a good book to keep your mind occupied. Pack a paper book that won't run out of battery life when in flight. A small, beach read would be entertaining and also lightweight enough to carry around.
One last thought—make a list of travel thins you need so you don't forget anything before you leave. Use the above suggestions well to make your trip to Canada full of good memories instead of bad travel stories.
We are happy to present this collaborative post to offer valuable information to our readers.