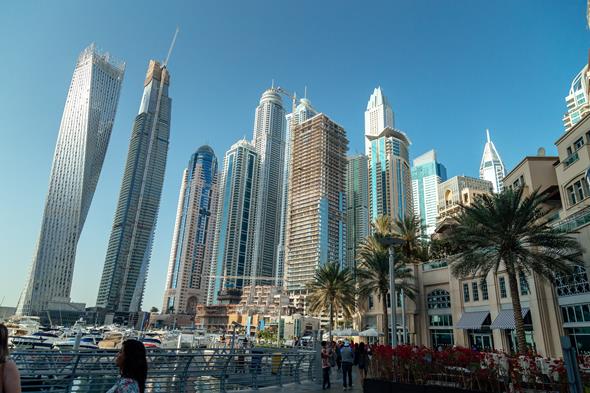 Dubai, the bustling city of the United Arab Emirates, is popular for its luxuries and vibrant business environment. Planning a business event in Dubai can be a highly rewarding endeavor, offering a blend of cultural richness and modern infrastructure. This guide will walk you through the steps to plan a seamless business event in Dubai, complete with the option to incorporate a yacht rental experience for the one of the best conference venues Dubai adding an unforgettable touch to your gathering.
Define the Event Objectives
Before delving into the logistics, it's crucial to identify the purpose and objectives of your business event. Are you hosting a conference, seminar, product launch, or networking event? Clear goals will guide the rest of your planning process.
Set a Budget
Dubai is known for its lavish offerings, but careful budgeting is essential. Determine your financial limits early to allocate funds for venue, catering, decorations, entertainment, and additional expenses such as transportation and marketing.
Choose the Right Venue
The city of gold boasts a plethora of stunning venues, from luxurious hotels to innovative conference centers. Depending on your event type and size, consider iconic locations like Dubai Marina yacht rental the Dubai World Trade Centre, Jumeirah Emirates Towers, or the Madinat Jumeirah for their impeccable facilities and event services.
Select the Date and Time
Dubai's weather can greatly influence your event's success. The ideal time for outdoor events is during the cooler months from October to April, while indoor events can be held year-round. Avoid scheduling your event during religious holidays and weekends to ensure maximum attendance.
Plan Logistics
Coordinate event logistics such as transportation, audio-visual equipment, seating arrangements, and registration. If your guests are arriving from abroad, assist them with visa arrangements and airport transfers.
Catering and Menu Selection
Dubai is popular for its culinary scene, and your event should reflect this. Collaborate with reputable catering services to craft a diverse menu that caters to different dietary preferences while incorporating local flavors.
Entertainment and Speakers
Enhance your event with engaging speakers or entertainment that aligns with your event's theme. Dubai's thriving entertainment industry offers access to renowned performers, keynote speakers, and cultural performances.
Create a comprehensive marketing plan to promote your event. Utilize social media, email marketing, and collaboration with local media outlets to maximize visibility. Leverage Dubai's reputation as a global business hub to attract international participants.
Plan for Comfort and Safety
Ensure the comfort and safety of your guests during the yacht experience. Address concerns such as seasickness, dietary restrictions for onboard catering, and any medical emergencies. Collaborate closely with the yacht rental company to implement necessary safety measures.
Capture the Moment
Hire a professional photographer or videographer to document the event, both on the yacht and during any associated land-based activities. These visual memories will serve as valuable content for marketing and future promotions.
What about Yacht Rental Option?
To elevate your business event experience, consider incorporating a yacht rental experience. Dubai's stunning coastline provides the perfect backdrop for exclusive gatherings. Yacht rentals in Dubai offer various sizes and styles of vessels, from sleek and modern to luxurious and opulent.
Choose a yacht that suits the size of your group and the atmosphere you wish to create. Yacht rental companies offer a range of customization options, including onboard catering, decorations, and entertainment systems.
Hosting your event on a yacht in Dubai's pristine waters offers a unique perspective of the city's skyline and iconic landmarks. Yacht rentals provide a sophisticated environment for networking, team-building, or celebrating business milestones.
Follow Up and Feedback
After the event, send out surveys or feedback forms to participants to gather insights for future improvements. Express gratitude for their attendance and highlight key takeaways from the event.
Conclusion
Planning a business event in Dubai is a remarkable endeavor that combines world-class facilities, cultural diversity, and luxurious experiences. By carefully following the steps outlined in this guide and considering the option of yacht rental in Dubai, you'll create an unforgettable event that leaves a lasting impression on your attendees. Dubai's blend of modernity and tradition, coupled with the breathtaking experience of being on the water, will surely set the stage for a successful business event.