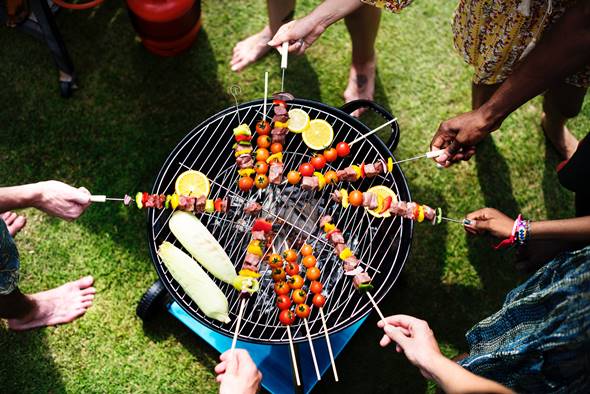 Enjoying some barbecue at the park can be fun, especially in the company of friends, family, or colleagues. Having cold drinks to go with it always heightens the fun. However, the common challenge with picnics is that drinks don't stay cold as long as you want them too. People usually enjoy the first batch of drinks more.
By the time the last batch of drinks are served, the temperature of the drinks will be very close to room temperature and this will reduce the pleasure and satisfaction derived from them. This article actually offers a few tips on how to keep your drinks cold longer for picnics.
Use a 12V cooler
In case you are not aware, there are portable 12v coolers that can be powered by your car while it's running. You can chill your drinks with one of them. To be able to get the best 12v cooler, you may need to carry out a research on the different brands to arm yourself with the pros and cons of each brand. Then, select anyone that suits your needs and also comes at a price within your budget.
Chill your drinks longer
Remember that your car will only power your cooler when it's running. You will have to disconnect it after parking otherwise your car may not start after the fun. So, it is advisable to start chilling your drinks the night before your outing day. That way, you will only remove the drinks from your refrigerator only when you are ready to hit the road. This is because drinks that are chilled longer stay cool longer when exposed to room temperature. If it is possible for you to keep your drinks chilled several days before the day, go ahead. The longer, the better.
Bury your drinks
You can try this in a beach or anywhere with moist soil/sand. Bury each drink as soon as you get there. The sand will keep them cool for as long as they are there. And if you had frozen them at home before bringing them over, the sand will retain the temperature. The deeper they go into the sand, the colder they will be. However, ensure they don't get to the tip level so that the tips don't get dirty. Or you may have to rinse the tip before drinking them.
Wrap them in a wet towel
Another great idea is to wrap your drinks in a wet towel, blanket, or any material that retains moisture. You will be amazed at how cold your drinks will be when you want to take them. It is one of the oldest techniques for keeping drinks cold.
Use a bucket cooler
You might as well use a bucket cooler with a lot of ice. When you are ready to leave, put the drinks in the cooler and fill it with ice cubes. Ensure you pack it as tightly as possible so that there will be little or no airflow in it.
In conclusion, it is better to chill your drinks several hours or days before the picnic day. You will only remove them from the refrigerator when you are about to move. When you do that, any of the other cooling techniques will be very effective.
We are happy to present this collaborative post to offer valuable information to our readers.