Our obsession with the beautiful and ornate Guild Signs of Salzburg was all consuming. As if the city itself is not charming enough, these wrought iron works of art send Salzburg over the top.
The practice of creating descriptive and elaborate signs outside of businesses began in the Middle Ages, and now are featured outside established establishments, as well as the new. Even McDonald's has gotten in on the game. We didn't go there.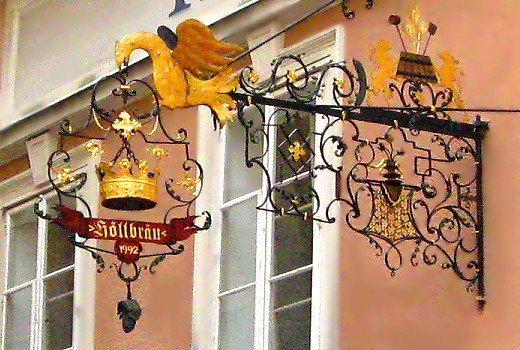 Some of the signs are so descriptive, it became a game between us to guess what kind of business lay beneath.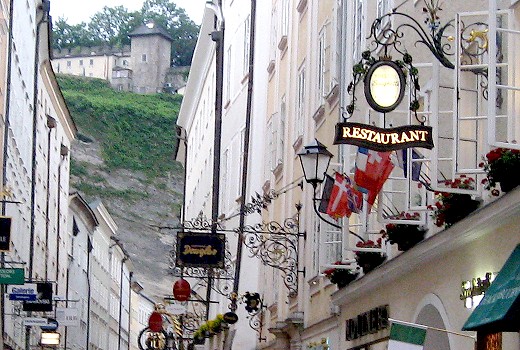 David & Veronica, GypsyNester.com