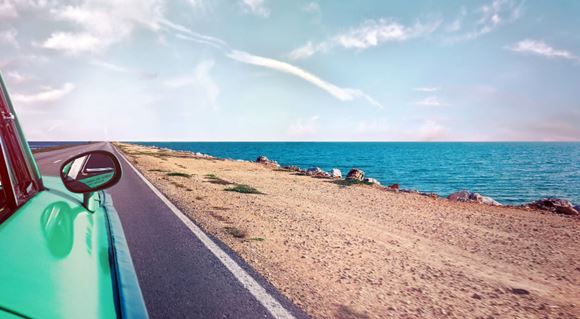 Summer is quickly approaching and, due to the tumultuous year that we have experienced, many people's vacation plans are still up in the air.
Travel restrictions are constantly being enforced and relaxed. This means that many families are still hesitant about booking an all-inclusive holiday abroad.
If you want to enjoy your time off to the fullest, but you also want to be safe during your travels, here is how to plan the ultimate summer road trip.
Take Plenty of Breaks 
One of the most common reasons behind traffic accidents is drowsiness. Road trips encompass many hours of driving, and these will ultimately take their toll on the driver. That's why planning routes with Apple maps or other navigation apps is important so you will know the best stops to rest while traveling to your destination.
Try to take a 15 or 20-minute break for every two hours that you are driving. If there are others with their driving license, make sure to take turns regularly.
Practice Safe Driving
Road trips may be a safe choice during the coronavirus pandemic; however, car accidents are extremely common all year round. The easiest way to avoid an accident is by practicing safe driving.
Stick to the speed limits and respect other drivers on the road. If you do happen to be involved in an accident, don't hesitate in contacting Lamber Goodnow Injury Lawyers.
Stock Up on Essentials
It's always a good idea to stock your car up with plenty of essentials. This will help you in case anything does go wrong. Before you leave your home, write down a list of essentials and make sure you haven't missed anything out.
We recommend carrying a first aid kit, plenty of food and water, a portable charger, some extra fuel, a flashlight, toilet paper, and a box of matches or a lighter.
Take Your Car to the Mechanic Before You Go
There's nothing worse than being stranded on the side of the road in the middle of your epic road trip. To avoid your car from breaking down, it's best to visit a mechanic. Schedule an appointment a week or two before you are set to go on your road trip.
If you don't have enough time, do a quick check yourself. Take a look at the car's oil meter and tire pressure. You shouldn't have to worry about this if you are renting a vehicle.
Check The Weather
Road trips are supposed to be fun, however, driving for hours on end in the rain is not everybody's idea of a great time.
To have the best vacation, you should check the weather before you go. Avoid getting on the roads in dangerous weather conditions.
Although we are all eager to go out and enjoy the sunshine that summer has to offer, we must also remember the hard times we've experienced since the beginning of the pandemic.
Vaccination rates are increasing but the virus is very much in circulation still. Make sure to wear your mask in crowded spaces and wash your hands regularly whilst you have fun on your summer road trip.
We are happy to present this collaborative post to offer valuable information to our readers.