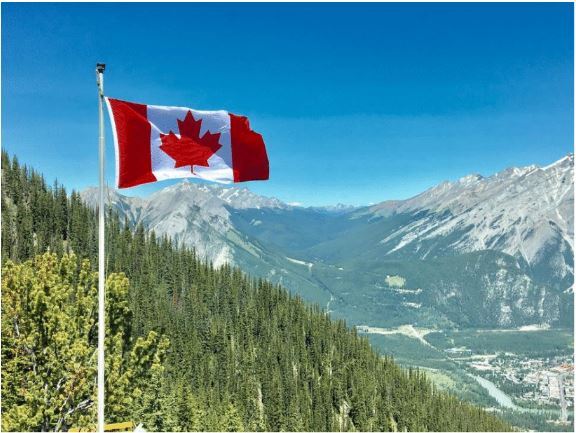 When troops make their way to the battlefield, they sometimes need to carry food with them. It's important that these meals provide sufficient sustenance for the soldiers, be lightweight and easy to prepare on the go, and be packaged in such a way as to endure the rigors of combat. They also need to be palatable. After all, if it isn't tasty, it may not be eaten or it could potentially lead to low morale.
Available in Canada
Today, MRE packs aren't limited to troops and are being sold to civilians. That's right: you can buy MRE Canada packs online today. Unquestionably, 72 Hours is the best place to MRE in Canada. But how did these products come to be in the first place?
Before refrigeration techniques and modern preservation, troops were often exposed to malnutrition, dependent upon whatever they managed to pillage. In the early 19th century, the French government offered a monetary prize to any inventor able to develop an inexpensive and effective method of storing large amounts of food. As a result, in 1809, Nicolas Appert developed a way of preserving food in glass jars. This led to canning.
Canned food
Unfortunately, Alpert's invention failed to reach troops who were forced to rely on foraging and purchasing food from locals in order to supplement their unappetizing and meager ration. Next came tinned food, which was a key breakthrough in feeding troops, enabling militaries to transport food to the front lines. Canned food had its limitations, however. Not only was it heavy, but it was also less than appetizing, and the nutritional needs were less understood as they are now.
In 1981, MREs were a replacement for what came before them- Meal Combat Individual rations (MCI)- and were far more advanced than their precursor in terms of both efficiency and technology. MCIs had a volume of 1.5L and weighed 2.6 lbs. In contrast, MREs might take up more space, at 2.3K, but they also weighed much less, at around 1.6 lbs at the higher end.
A science
Much of the science behind meal packs was developed by the U.S. army. They are charged with keeping food packs up to date and making continuous improvements to their content in order to meet modern combat demands while ensuring that the food adheres to the tastebuds of the modern soldier. There are vegetarian options, as well as packs to cater for a diverse military, with beef stew and chicken ala king being substituted for things like Mexican-style chicken stew and chicken burrito bowls. "Chilli Mac" ranks among the more popular options, while others like "vomeleot" (an omelette made of cheese and vegetables) look as bad as they sound.
The tan outer pouch, made of low-density polyethylene, features an MRE label with a menu number and details about the included entree. It also offers a warning that it belongs to the government and a note stating that the heater is only allowed on commercial flights if sealed in the MRE bag.
Two types of bags
The content of the MRE is contained within two types of bags: retort bags that contain sterilized food, and non-retort pouches that contain foods without a need for sterilization. Each of the pouches has an outer polyester layer that displays the nutritional information of its contents. Behind that, there's a layer of foil designed to keep out light, oxygen, and moisture. A third layer, made of polyolefin, seals the pouch. With retort pouches, there's also a nylon casing designed to withstand the sterilization process that involves boiling.
Along with the food pouches, beverages, condiments, and utensils, MREs offer a novel reheating solution: a flameless heater pouch. The bag contains magnesium that creates heat once water has been added. The chemical reaction results in the production of non-toxic magnesium oxide and can be disposed of without any detrimental effects on the environment.
Continual research
While MRE in its current iteration is impressive, the Army continues to conduct research into new packaging materials and sterilization techniques to decrease the weight of the meal packs, as well as make them more durable and compact, and improve the taste and overall meal experience.
One item of food that has long been requested since meal packs were introduced is pizza. It may have taken around 30 years, but military scientists finally created an MRE variant. Another breakthrough was a salad bar that is believed to help the body prevent disease. Such breakthroughs would not only improve combat effectiveness for troops, but also provide nutrients to astronauts in space.