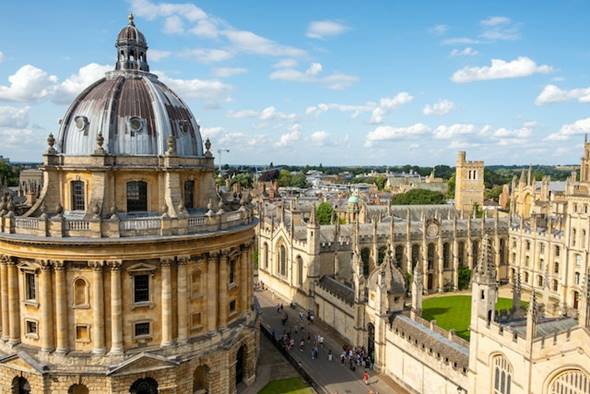 The twin jewels of British academia, Oxford and Cambridge, beckon with a rich tapestry of history, tradition, and unparalleled intellectual legacy. Wandering through their ancient cobbled streets, one is transported to a world where knowledge and heritage intertwine in timeless elegance.
Majestic spires, iconic libraries, and verdant courtyards resonate with tales of pioneering discoveries and illustrious alumni. Yet, beyond the hallowed halls, both cities offer serene riverside experiences, bustling marketplaces, and a vibrant cultural tapestry.
Embarking on this excursion is not just about visiting two cities; it's about immersing oneself in centuries of academic excellence and absorbing the timeless spirit of discovery and enlightenment.
Types of Excursions Tailored to Every Traveller
Oxford and Cambridge, with their rich tapestries of history, culture, and academic prowess, beckon travellers from all corners of the world. To cater to the diverse interests and time constraints of visitors, an extensive selection of excursions has been thoughtfully curated.
Whether you're a history buff, an architecture enthusiast, or someone keen to experience the college life ambiance, both cities have something tailored for you:
Historic Walkabouts
Delve deep into the annals of history with guided tours that recount tales of illustrious alumni, ancient traditions, and architectural marvels. Walk the cobbled streets and feel the weight of centuries pass with each step.
Architectural Wonders Tour
For those with an eye for design, tours focused on the stunning architectural feats of both cities are a treat. From the towering spires to the intricate stonework of colleges, marvel at the craftsmanship of bygone eras.
The Scholar's Route
Experience a day in the life of a student. Attend lectures, explore the vast libraries, and perhaps even partake in a lively debate at one of the student pubs. This excursion provides an authentic taste of university life.
Riverside Retreats
The serene rivers of both Oxford and Cambridge offer a unique vantage point. Opt for a calming punt tour or rowing excursion. Glide beneath historic bridges and past verdant banks, capturing the essence of these cities from their tranquil waters.
Customizable Adventures
For those who prefer a personalized touch, custom tours can be arranged. Combine elements from different excursions or focus on niche interests, ensuring your journey is uniquely tailored to your preferences.
Must-visit Spots From Collegiate Glory to Hidden Gems
Oxford Highlights
Radcliffe Camera: An iconic building that's a delight to both bibliophiles and photographers.
Bodleian Library: One of the oldest libraries in Europe, holding a mesmerizing collection.
Oxford Castle & Prison: Dive into the city's darker history.
Cambridge Highlights
King's College Chapel: A testament to English Gothic architecture.
Fitzwilliam Museum: Art and antiques from across the globe.
Botanic Garden: A serene escape from the academic hustle.
Activities to Immerse Yourself in the Vibe
Attend a Lecture or Seminar: Oxford and Cambridge often have guest lectures open to the public. Check the universities' calendars for schedules.
Dine in a Historic Pub: Experience traditional British cuisine in establishments where famous alumni once dined.
Tip: The Turf Tavern in Oxford has seen the likes of Bill Clinton and Stephen Hawking.
Practical Tips for a Flawless Excursion
When embarking on an enlightening journey to places as historically rich and culturally profound as Oxford and Cambridge, it's crucial to ensure that the trip goes smoothly. With that in mind, here are some practical tips to optimize your excursion experience.
Travelling Efficiently
Travel Light: The ancient streets and college corridors can sometimes be narrow. Carrying only essentials will make your mobility much easier.
Public Transport: Both cities have efficient bus networks. Considering a day pass can save both time and money.
Etiquette and Respect
Dress Appropriately: While there isn't a strict dress code, modest attire is appreciated, especially when visiting historic and academic institutions.
Stay Quiet: Some areas, particularly libraries and study areas, require silence. Respect the students' space and the academic atmosphere.
Staying Connected
Local SIM Cards: For international travellers, local SIM cards can be a cost-effective way to stay connected.
Offline Maps: Download maps for offline use. This can be a lifesaver in areas with limited connectivity.
Dining and Refreshments
Hydrate: With all the walking, remember to keep a refillable water bottle handy.
Local Delicacies: Don't miss out on traditional British snacks. From scones in quaint tea rooms to pies in historic pubs, indulge in the local culinary scene.
Money Matters
Cash & Card: While most places accept cards, having some cash can be handy for smaller establishments or tipping.
Student Discounts: If you're a student, keep your ID handy. Many attractions offer discounted entry fees.
Stay Informed
Local News: Check local news outlets for any events or possible disruptions. This ensures you're always one step ahead.
Weather Forecast: The British weather can be unpredictable. A quick check can help you dress accordingly and plan your day.
Best Places to Dine
In the historic heartlands of Oxford and Cambridge, gastronomic delights await as eagerly as their architectural marvels and academic legacies.
Amidst the backdrop of centuries-old colleges and picturesque riverbanks, both cities boast a culinary scene that's as diverse as it is delicious. From traditional British fare in timber-framed taverns to contemporary global cuisine in chic bistros, there's a plate for every palate.
The vibrant markets offer fresh, local produce for those seeking an authentic taste of the region. Whether you fancy a hearty pie after a day of exploration or a delicate pastry with your afternoon tea, these cities promise a dining experience that's as memorable as the sights themselves.
Exclusive Deals to Enhance Your Journey
While you're planning this trip, don't forget to check out the Black Friday deals. For accommodations and more, you might find unbeatable offers at barcelo.com/en-gb/offers/black-friday/ Such promotions can make your excursion more affordable and luxurious.
As the sun sets over the spires of Oxford and Cambridge, we come to the end of our enlightening voyage through these bastions of knowledge and culture. The fusion of history, academia, architectural wonders, and culinary delights ensures that these cities stand tall as must-visit destinations.
As you reflect on your journey, remember that the true essence of Oxford and Cambridge lies not just in their majestic buildings or delicious dishes, but in the spirit of discovery and learning they inspire. Until your next visit, may the echoes of their rich legacy continue to resonate in your heart.